14th Star Brewing Company, Tribute Double IPA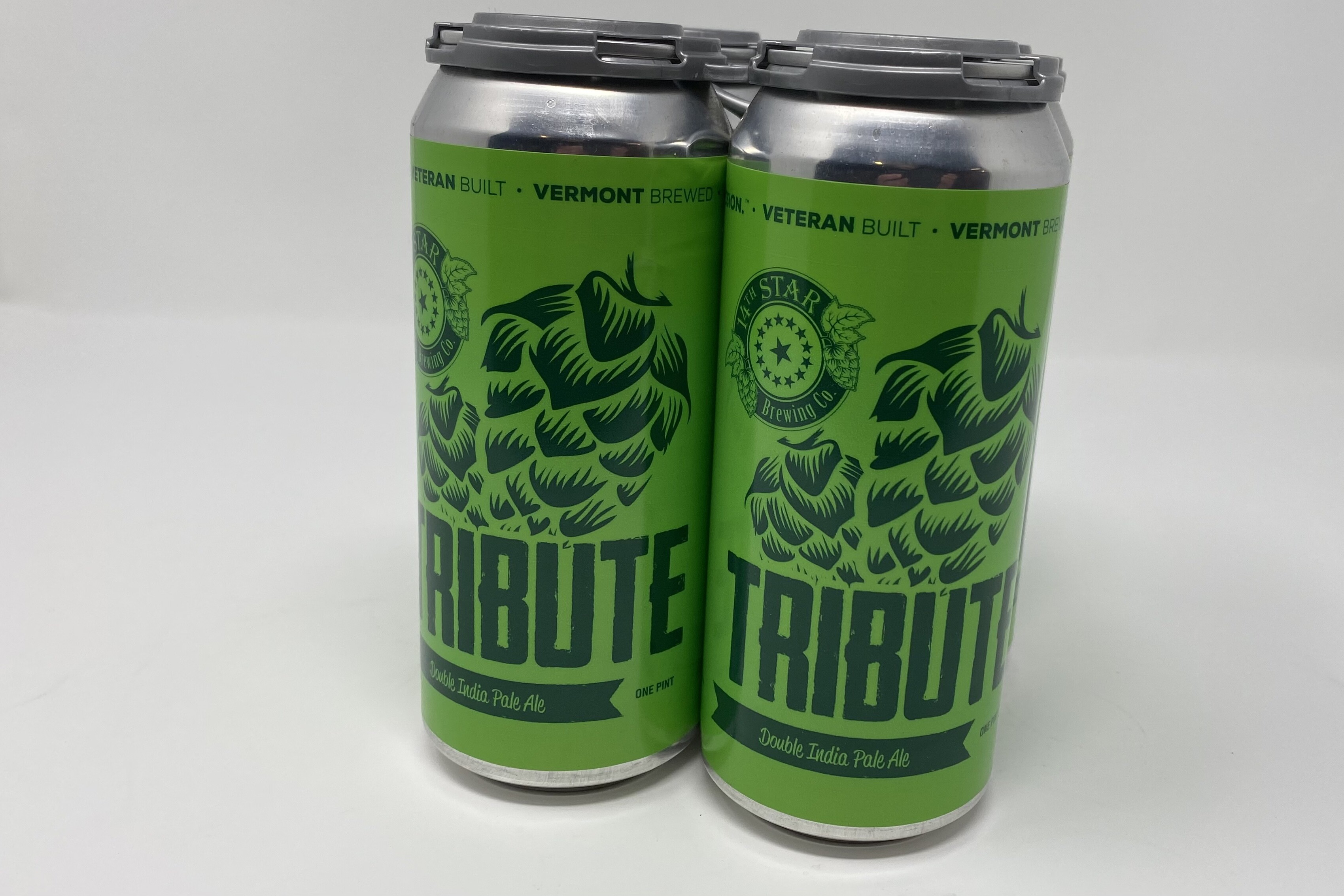 Our Tribute Double IPA is celebration of hops. A smooth malt backbone allows 5 different hop varieties to steal the show with
bright flavors and aromas of pine, fresh citrus, and pineapple.
14th Star Brewing started as a daydream in the mountains of Eastern Afghanistan.DSC03386 Seriously, we couldn't make
that up.
While deployed overseas, soldiers have plenty of time to contemplate two things: Beer and getting out of the Army. Steve
and his buddies were doing just that in 2010 when the idea came to the long-time homebrewers: Why not open a brewery,
preparing for the day we can retire from the Army?
Thus started the journey from a handwritten business plan in the back of a notebook to fully-licensed craft brewery.
While new to the brewing industry, 14th Star understands that it is a small part of a proud craft brewing community in
Vermont and of the Vermont artisan community as a whole. We strive to uphold the craftsmanship, attention to detail,
balanced flavor, and hometown responsibility that are the hallmarks of the Vermont craft scene.