Family Style with Jimmy & June Kennedy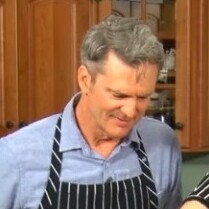 Jimmy Kennedy
Jimmy owns and operates, J.D.K. B.B.Q. Catering and was the founder of the well- known River Run Restaurant in Plainfield, VT. He was also a partner in Acme Bar and Grill and Nadine's in New York City and worked as spokeschef for Cabot Creamery for many years.
Jimmy was born and raised in rural N.E. Mississippi and eventually found his way through politics in Washington, D.C. and restaurants in New York City to Vermont. He is the author of The River Run Cookbook: Southern Comfort from Vermont and was a contributing chef to the 2014 Lodge Cast Iron Nation Cookbook. In addition to numerous national newspaper and magazine articles, he has won several culinary awards and appeared on The Food Network, Live From Daryl's House, and dozens of other television news programs.
As a professional bass fisherman, Jimmy successfully competes on the B.A.S.S. and F.L.W. circuits, was the featured guest on Charlie Moore Outdoors and Vermont Public Television's Outdoor Journal. He has also been mentioned in national outdoor publications, including Bassmaster, Outdoor Magazine, Men's Journal, and Sports Afield as well as Interview. He's also a Let's Go Fishing Instructor for the Vt. Fish and Wildlife Service. His most important job? Proud father of his two daughters, Josie and June.
www.jimmydk.com
@chefjimmydk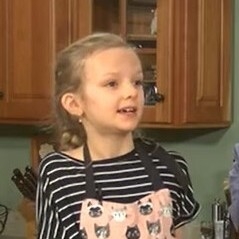 June Kennedy
June is 9 years old and is in the 4 th grade. She has been helping her Mom and Dad in the kitchen since she was a toddler. She has also been making cookies and selling them at Jimmy's cooking events in order to get a jump start on her college savings... her idea! She loves the beach, road trips, swimming, playing with her friends, planning parties and play dates, gardening, art projects and all things science. Her favorite thing of all though is hanging with her five cats and dog.