20-Minute Vegetable Soup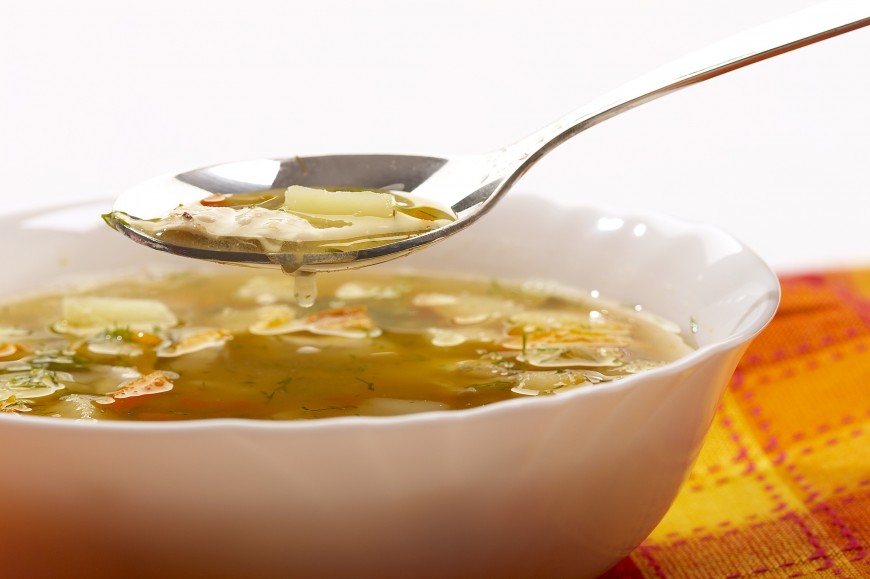 Print Friendly
Curtiss Hemm, Pink Ribbon Cookbook
Ingredients
1 quart chicken broth
1 cup leeks, washed, sliced thin
1 cup carrots, grated or diced
1 cup celery, diced
1 teaspoon thyme leaves
1 tomato, deseeded, chopped
Salt, to taste
Pepper, fresh cracked, to taste
4 oz. Parmesan or firm dried aged cheese, grated
Crusty French-style baguette
Preparation
In a heavy-bottomed sauce pot, bring the chicken broth to a boil. Reduce heat to a moderate simmer.
To the simmering chicken broth, add the leek, carrot, celery, and thyme. Simmer for 15 minutes, stirring occasionally.
When vegetables have finished simmering, add the tomato and taste. Adjust seasoning with the salt and pepper.
Remove soup from heat. Add to the soup the grated cheese and stir well to combine.
To serve, ladle some of the soup into a large soup style plate.
Garnish with a large piece of crusty French-style baguette.
I love this soup! During the fall and winter, nothing is a better closer to a hard day than a bowl of good soup, crusty French bread, and a glass of wine. Bonus for this is that it has no added fat except what is in the cheese!