Amaretto Sabayon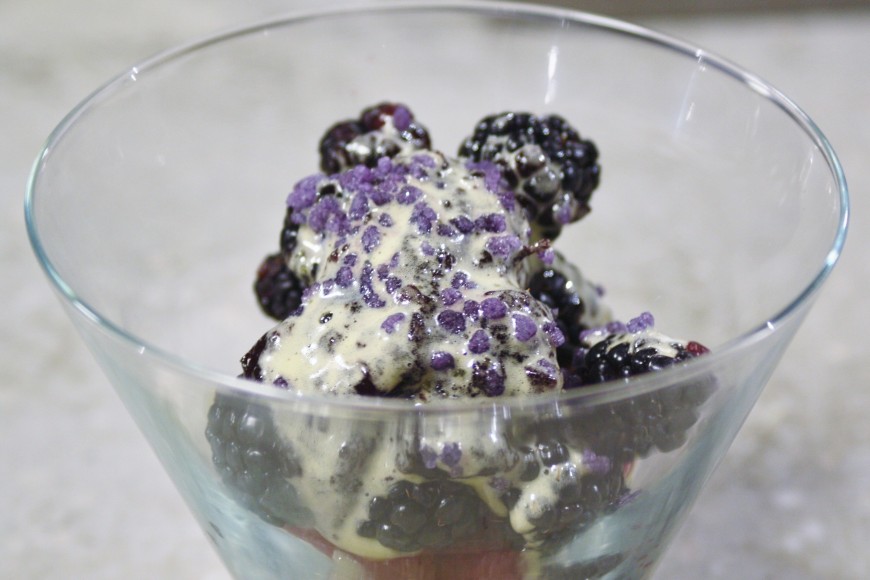 Print Friendly
Anthony Ploof – Director of Cook Academy at The Essex
Ingredients
1/4 cup amaretto liquor
4 tablespoon sugar
8 large egg yolks
1 pint blackberries
1 pint raspberries
1/2 cup Essex Resort blueberry bourbon conserve
Preparation
Fill small sauce pot with 2 inches of water and place on burner on low heat and bring to a simmer.
In a clean stainless steel mixing bowl place egg yolks, sugar, and amaretto liquor. Whisk vigorously until pale yellow and thick.
Place stainless steel mixing bowl on top of sauce pot to "double boil" and heat while stirring constantly until mixture thickens to desired consistency.
Place a few of each berry in a small bowl and a dollop of sabayon mixture on top. Drizzle with blueberry bourbon conserve to finish.