Apple Blueberry Crepes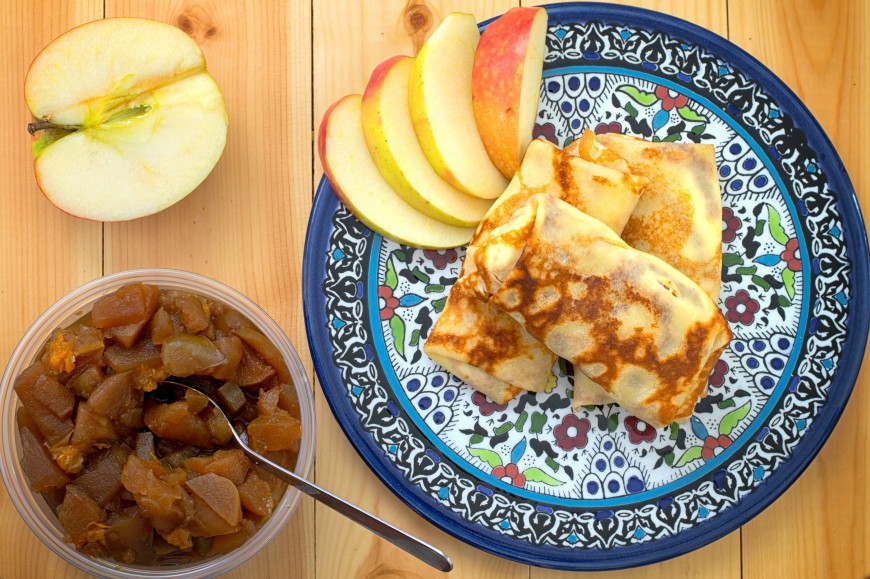 Print Friendly
Basic Crepe Ingredients
1 cup flour
2 eggs
1 1/3 cups milk
2 tablespoons vegetable oil
Pinch of salt (optional)
Basic Crepe Preparation
Mix all ingredients until smooth. Refrigerate batter for one hour. After making filling (recipe follows), prepare crepes using refrigerated batter.
Filling Ingredients
2 cups apples, peeled and diced
1 cup blueberries
2 tablespoons brown sugar
2 tablespoons butter
1/4 teaspoon cinnamon
1/4 teaspoon nutmeg
2 tablespoons Calvados
Filling Preparation
Mix ingredients in saucepan and cook until apples are soft and the sauce reduces to a syrup consistency.
Roll filling up in crepes and serve with whipped cream.