Au Gratin Potatoes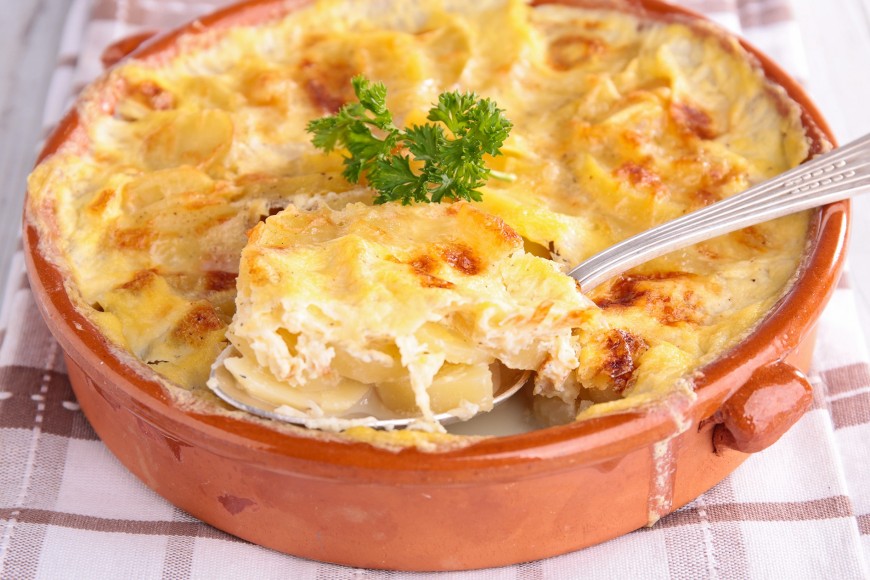 Print Friendly
Ingredients
1 tablespoon butter
2 pounds peeled and thinly sliced potatoes
2 3/4 cups heavy cream
1 cup grated cheddar
Salt and pepper, to taste
Preparation
Cut potatoes in thin slices. We use combination of Blue potatoes, Yukon Golds, and Red Bliss. Use a mandolin, if possible. Place sliced potatoes in water so they don't turn brown.
Use butter to grease 9x9-inch baking dish.
Place potatoes and heavy cream in pot, heat slowly to a boil. Boil for 5 minutes.
Place layer of potatoes in baking dish. Sprinkle with cheese. Salt and pepper each layer.
Repeat layers of potatoes and cheese.
Bake 1 hour at 350 degrees F.