Bacon Cornbread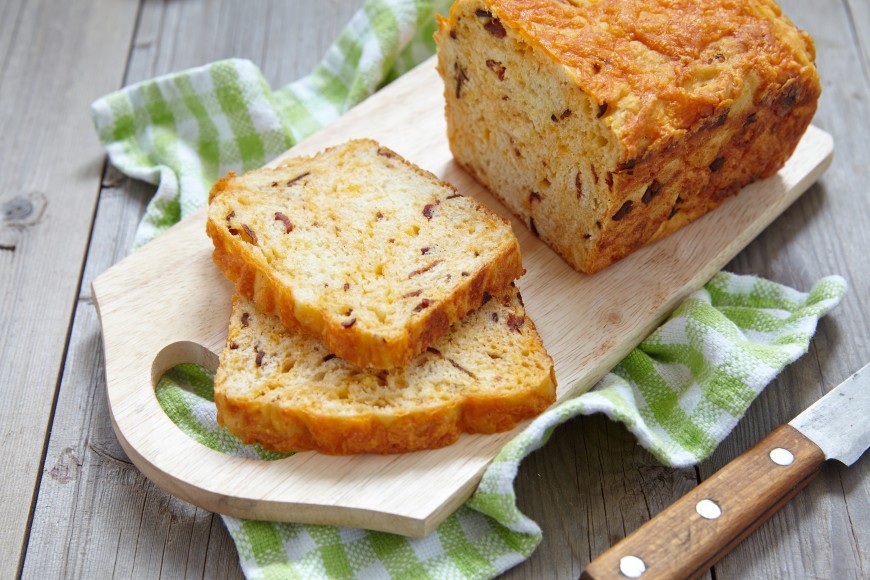 Print Friendly
King Arthur Flour
Ingredients
1 1/2 cups King Arthur unbleached all-purpose flour
3/4 cup cornmeal
1 tablespoon baking powder
1/2 teaspoon salt
1 1/2 teaspoons cumin
1 large egg, beaten
1 cup milk
1/4 cup vegetable oil
1 cup cooked corn kernels
6 oz. bacon, cooked and crumbled
1 cup grated cheddar cheese
Preparation
Preheat oven to 450 degrees F. Grease an 8-inch square pan.
Put flour, cornmeal, baking powder, salt, and cumin in a bowl. Stir well with whisk.
Mix the egg, milk, and vegetable oil and add to the dry ingredients.
Stir in corn, bacon, and cheese.
Spread batter into pan and bake 25 minutes or until browned.
To make sure it's done, insert knife or cake tester into bread until it comes out clean.