Baked Stuffed Breakfast Apple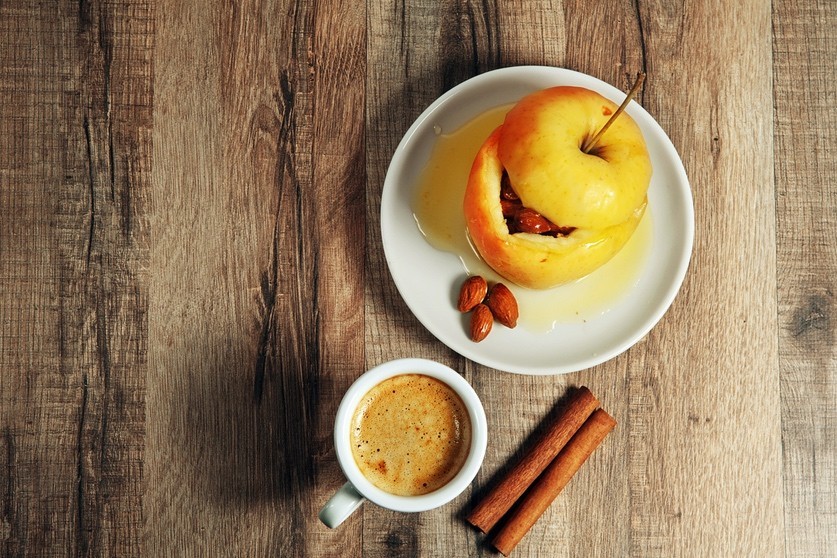 Print Friendly
Ingredients
4 tart crisp apples
4 tablespoons brown sugar
2 teaspoons nutmeg
2 teaspoons cinnamon
4 teaspoons butter
1 cup granola of your choice
Preparation
Core and peel apples, and place in microwave baking dish.
Mix brown sugar and spices.
Fill each cored apple with granola and top with mix of sugar and spices.
Place a teaspoon of butter on top of each apple.
Bake in microwave 3-to-4 minutes.
Serve with fresh whipped cream and garnish with additional granola.
Serves 4.