Baked Stuffed Zucchini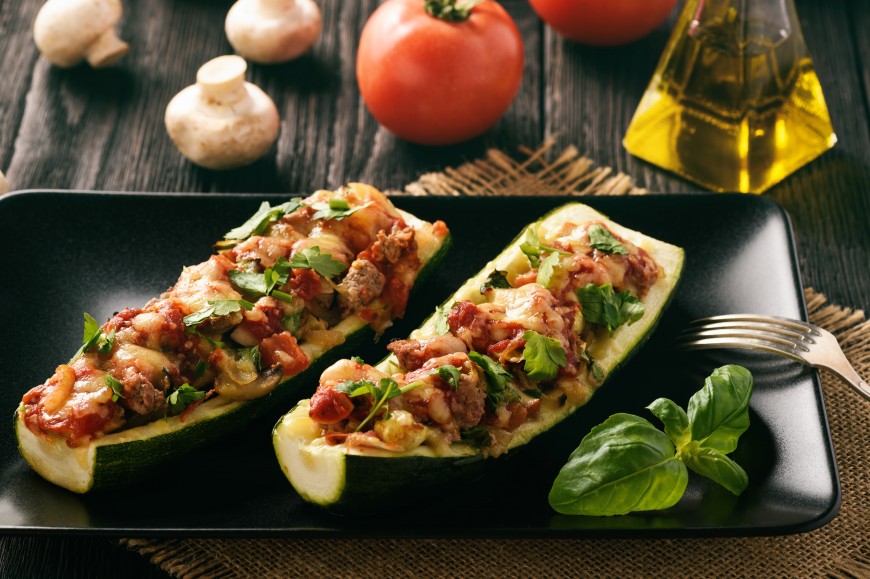 Print Friendly
Chef Don from Del's Pizza & Pasta House

Ingredients
1 large zucchini
1 lb. ground beef
1 teaspoon salt
1 teaspoon oregano
1 teaspoon garlic salt
1/2 teaspoon black pepper
12 oz. jar of salsa (medium or hot)
1/2 unseasoned bread crumbs
3/4 - 1 cup shredded Cabot cheddar cheese

Preparation
Wash and cut zucchini in half length wise. Scoop out seeds.
Fry beef until browned.
Stir in salsa and bread crumbs.
Spoon mixture into zucchini halves.
Sprinkle cheese on top.
Bake in preheated 350 degree F oven for 30 minutes.
Slice and serve.