Barley Stuffed Acorn Squash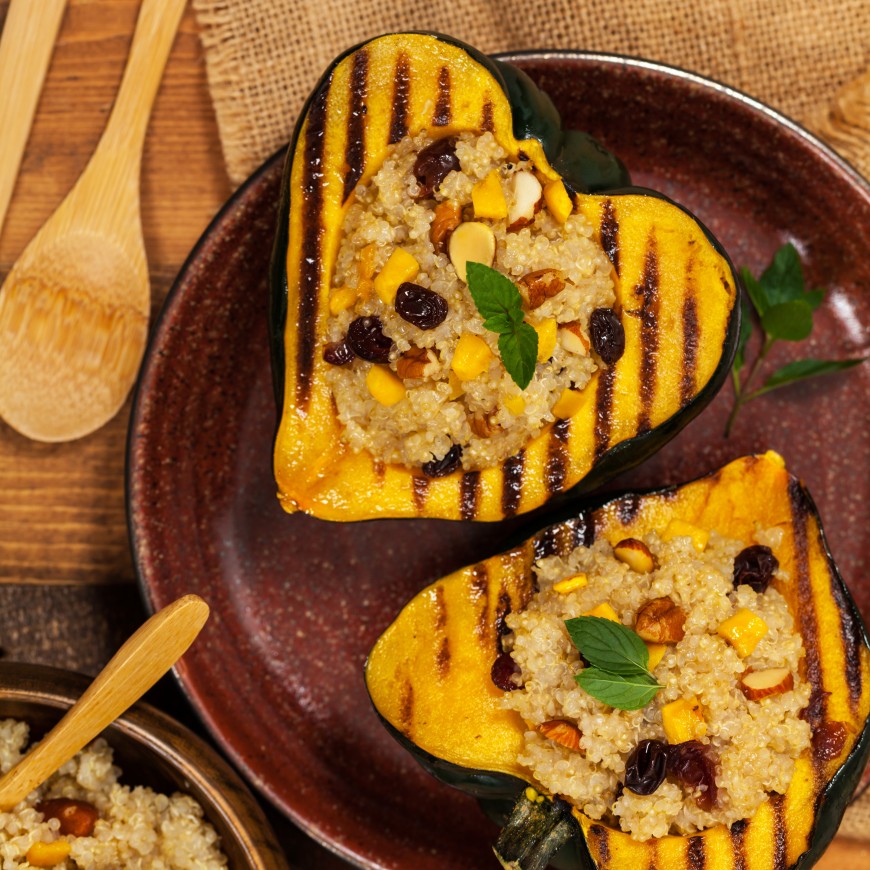 Print Friendly
Ingredients
1 acorn squash
2 tablespoons brown sugar
1/2 teaspoon Kosher salt
2 tablespoons butter, melted
1 cup uncooked barley
2 cups water
Preparation
Cut acorn squash in half and brush cut surfaces with melted butter.
Place cut side down in shallow pan with 1/4 inch water (keeps squash moist).
Bake 350 degrees F until nearly tender, 30-40 minutes.
Test with knife. It should insert with little resistance.
Flip squash over and brush with butter and brown sugar. Sprinkle with salt.
Bake in oven for 10 minutes to glaze the surface.
Fill with roasted vegetable and barley.

Barley Preparation
In a small ovenproof sauce pot, bring 2 cups water to boil.
Add 1 cup barley and return to a boil.
Reduce heat to low, cover, and cook until barley is tender and liquid is absorbed, approximately 35 minutes.

Roasted Vegetables Preparation
2 cups of your favorite vegetables - julienne (carrots, celery, peppers, corn, buttenut squash).
Toss with olive oil, salt, and pepper.
Roast in oven at 350 degrees F, uncovered, until tender.