Basil-Stuffed Beefsteak Tomatoes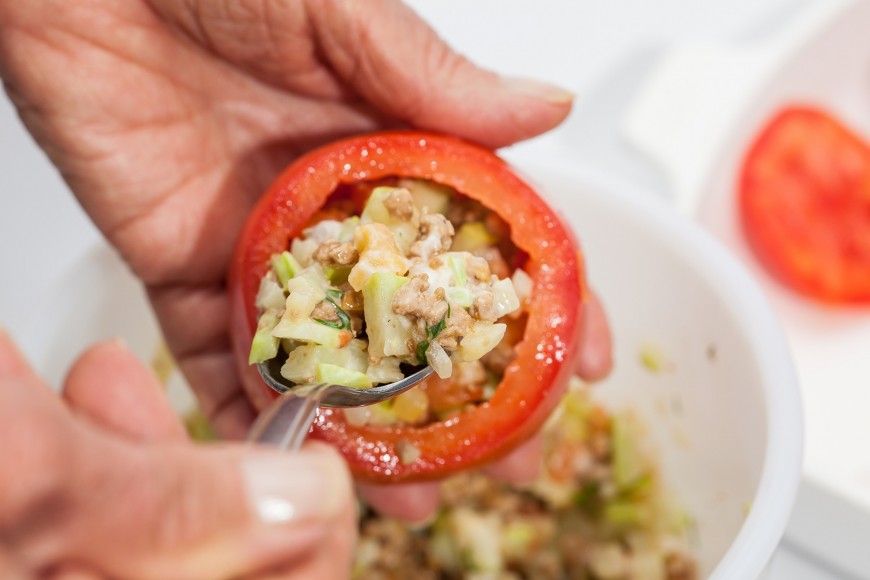 Print Friendly
Ingredients
6 ripe beefsteak tomatoes
1 bunch fresh basil, chopped
1 cup julienned carrots
1 cup julienned zucchini
1/2 cup julienned red onion
1/2 cup julienned red pepper
1/4 cup chopped black olives
1/4 cup extra virgin olive oil
1 tablespoon chopped garlic
1/4 cup balsamic vinegar
Salt and pepper, to taste
Preparation
Slice the tomatoes in half horizontally. Scoop out their seeds. Season generously with salt and place upside down to drain excess water.
In a large bowl, combine basil, zucchini, carrots, red pepper, black olives, olive oil, balsamic vinegar, garlic, salt, and pepper. Mix everything together until well coated.
Stuff the tomatoes with the mixture.
Sprinkle with Romano or goat cheese to add something extra.
You can serve at room temperature - or slightly heated.