Bayerische Staatsbrauerei Weihenstephan, Hefeweissbier Alkoholfrei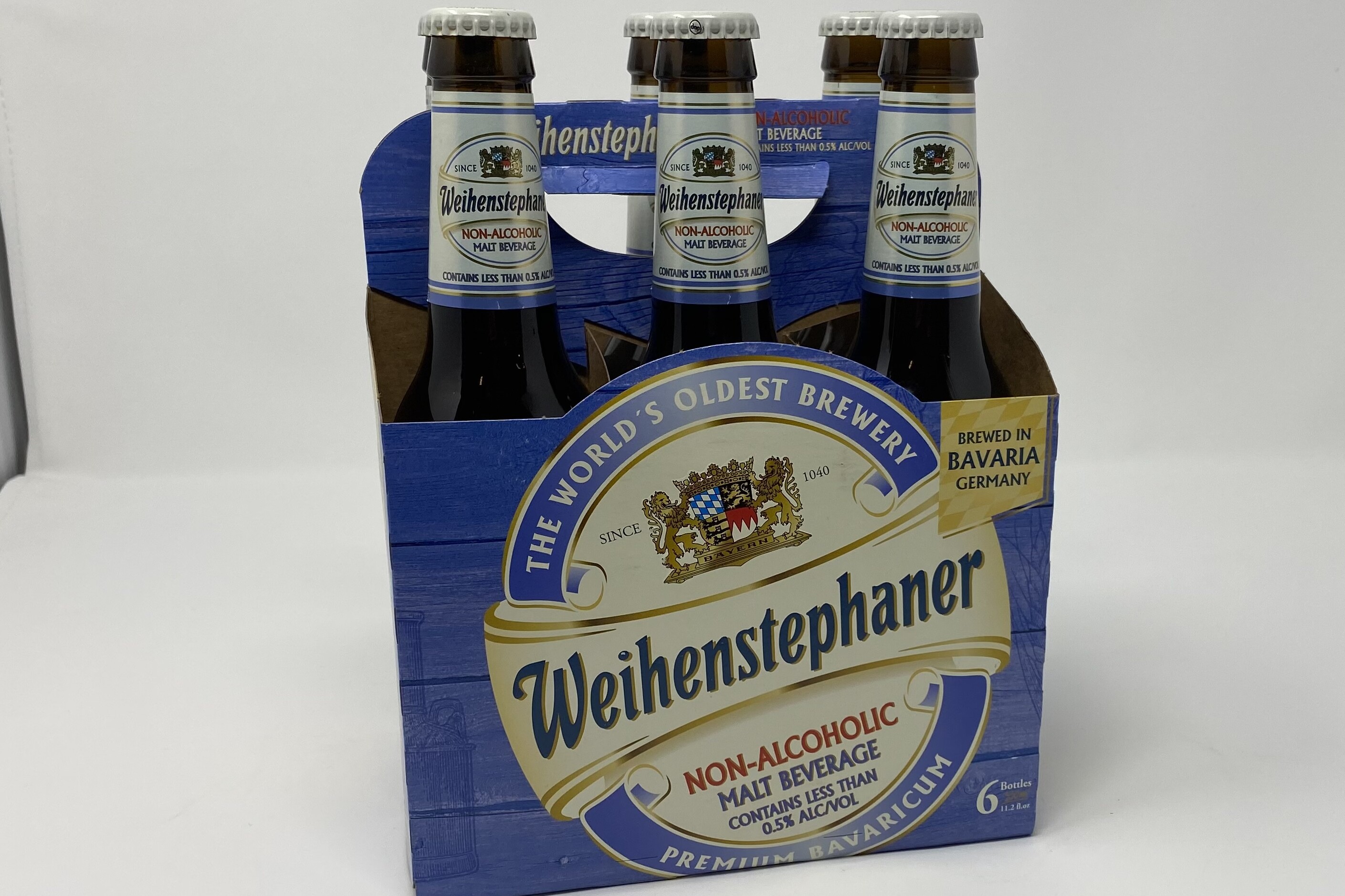 Bayerische Staatsbrauerei Weihenstephan, Hefeweissbier Alkoholfrei
Type Beer - Non-alcoholic
Producer Bayerische Staatsbrauerei Weihenstephan
Region Bavaria, Germany
Our golden-yellow, alcohol-free wheat beer tastes like a premium wheat beer: tangy, fresh and full-bodied, with hints of
cloves and honey as well as a fine yeasty spirit. The unique wheat beer taste is achieved by a method developed in
collaboration with the Technical University of Munich-Weihenstephan: the top fermentation is not interrupted and the beer
has time to mature, only after the maturation the alcohol is carefully withdrawn. It is a first-class thirst quencher after sports
or a good companion to light summer dishes, sweet and sour dishes, or fruit sorbets. Brewed according to our centuries-old
brewing tradition on the Weihenstephan hill.
The world has changed through the ages and today is a product of this change. It's nice to know that in the eventful history
of Weihenstephan, with all its developments, achievements and setbacks, one thing has remained constant: our beer. Thus
the Weihenstephan Monastery Brewery - after nearly a thousand years - still stands upon the Weihenstephan Hill, proud of
its quality and its tradition and conscious of its position as the oldest existing brewery in the world. You can read about it
here!
Even if it's hard to believe, there was a time when there was no beer brewing in Weihenstephan.