BBQ Pork Ribs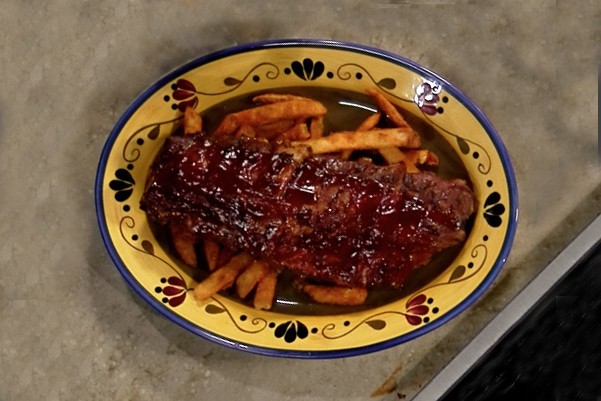 Print Friendly
Chef Christoph Wiesenseifen
BBQ Pork Ribs
Season ribs with maple smokehouse bbq rub and place on grill for 2min. on each side.
Place ribs in deep pan and cover half way with root beer. Cover pan and put in oven for 3.5hr at 275° F. When checking the ribs after 3.5hr the meat should come of the bones.
After ribs are cooled down put BBQ Sauce on them and heat up either on the grill or in the oven.
Serve with cole slaw and French Fries.