Beef Soup Italiano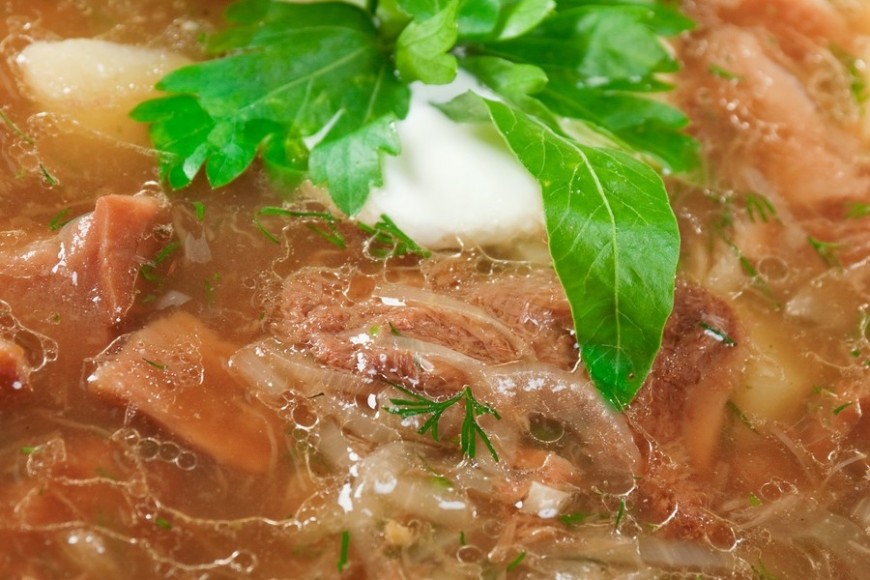 Print Friendly
Recipe courtesy of Cameo Lamb, 8th Grader at Barre Town School, Barre, Vermont
Ingredients
3-to-4 lbs. beef shank cross cuts
2 tablespoons cooking fat
1 28 oz. can tomatoes
6 cups water
1 large onion, chopped
1 garlic clove, minced
2 tablespoons brown sugar
2 tablespoons cider vinegar
1 tablespoon chili powder
1 tablespoon salt
1 teaspoon oregano leaves
1 teaspoon basil leaves
1/2 teaspoon dry mustard
1/8 teaspoon pepper
4 oz. shell macaroni
1 green pepper, cut into strips
Preparation
Brown meat in cooking fat in pot on stove. Pour off drippings.
Break up tomatoes and drain, reserving tomato pieces.
Add water, tomato liquid, onion, garlic, brown sugar, vinegar, chili powder, salt, oregano, basil, dry mustard, and pepper to meat. Cover tightly and simmer 2 1/2 hours or until meat is tender.
Add macaroni, green pepper, and reserved tomatoes and continue cooking, covered, 15-to-20 minutes.