Berry-Glazed Pork Roast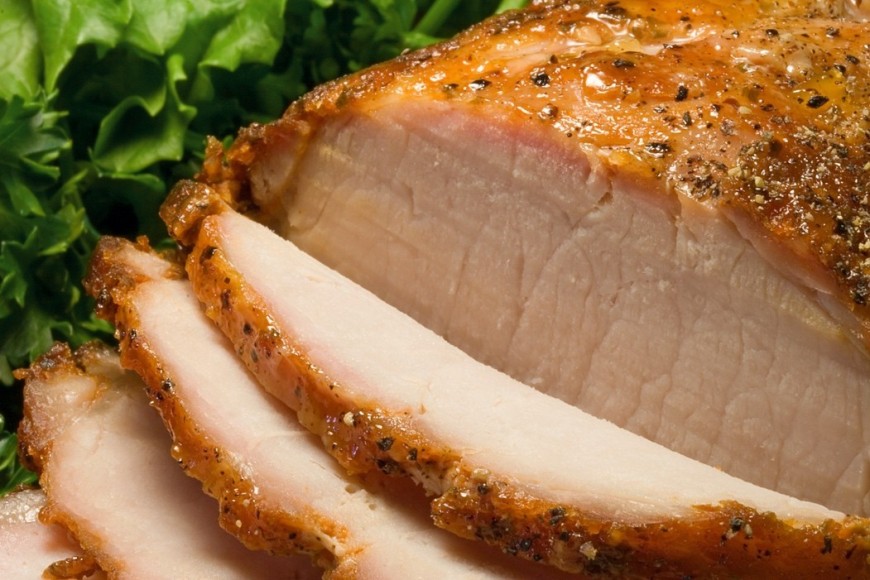 Print Friendly
Ingredients
2 pork tenderloins, seasoned with salt and pepper
2 tablespoons butter
1/2 cup onion, finely diced
4 cloves garlic, peeled and minced
1/2 pint each of fresh blueberries, raspberries, and blackberries
1/4 cup bourbon
1/4 cup Worcestershire sauce
1 1/2 cup ketchup
1/4 cup apple cider vinegar
1/4 cup brown sugar or maple syrup
2 tablespoons chili powder
1 teaspoon cayenne pepper
Salt and pepper, to taste
Preparation
Melt butter in a sauce pan.
Sauté onions until translucent. Add garlic, and cook for 1 minute.
Add 1 pint of mixed berries, reserving 1/2 pint for garnish, and cook for 1 minute.
Stir in bourbon and Worcestershire sauce, and cook until reduced by half.
Add brown sugar (or maple syrup), ketchup, apple cider vinegar, and spices. Cook on low heat for 30 minutes.
Place pork tenderloin in pan, and season with salt and pepper.
Add sauce on top of pork roast and roast in a preheated 400 degrees F oven for 30 minutes, basting at least twice with the berry BBQ sauce.
Remove from oven and allow to rest for 15-to-20 minutes before slicing.
To serve, place the sliced pork over the berry BBQ sauce and garnish with the reserved berries.