Braised Red Cabbage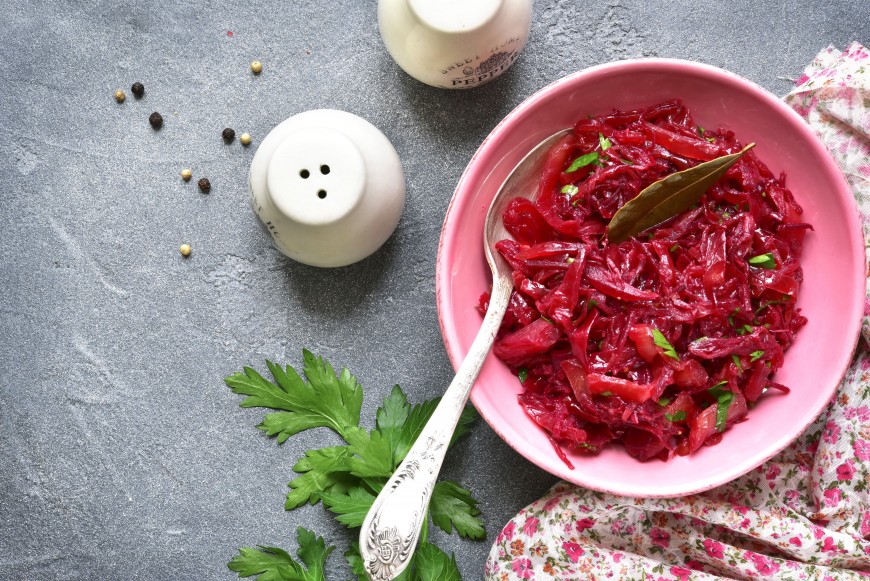 Print Friendly
Ingredients
6 tablespoons butter
3 pounds red cabbage, shredded
2 large tart apples, peeled, cored, and sliced
1 onion, chopped
3 tablespoons brown sugar
3 tablespoons cider vinegar
1/2 teaspoon caraway seeds
Salt and fresh ground black pepper, to taste
Preparation
In a large sauté pan or skillet over medium heat, melt the butter and sauté the cabbage for 5 minutes. Transfer cabbage to a bowl.
In the same pan, sauté the apples and onion until onion is translucent, about 7 minutes.
Raise heat to medium high and stir in the cabbage, sugar, and vinegar. Bring to a boil, cover, reduce heat to low, and cook for 10 minutes, or until tender.
Season with salt and pepper. Serve warm.
Makes 8 Servings.