Breakfast Burrito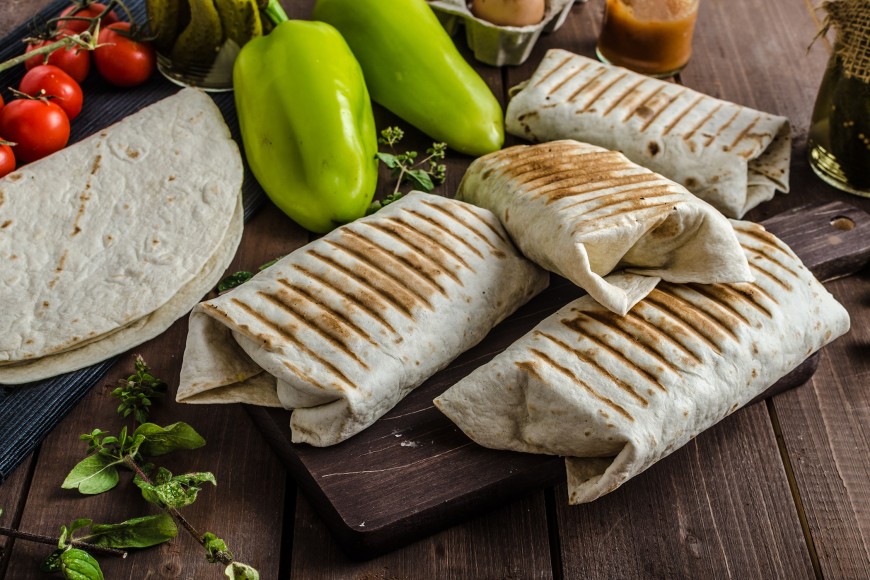 Print Friendly
Ingredients
2 eggs
2 tablespoons water
1 tablespoon butter
1/4 cup chopped onion
1/4 cup chopped asparagus
1/4 cup shredded cheese (can use flavored cheese)
Black olives
Bacon, pre-cooked
Store-bought flour tortilla
Preparation
Put butter in pan. Roll butter around to coat pan.
Drop in eggs, don't stir.
Add onions, asparagus, cheese, black olives, and pre-cooked bacon. You can substitute ham, chicken, turkey, or tofu for bacon.
Put in broiler for 3 minutes, or until golden brown.
Drop on flour tortilla. Roll it up - just like a burrito. Make a diagonal slice.
Put on plate with salsa, sour cream, and black olives.
Tip: If making more than two eggs at one time, use a kitchen ladle or 1/2 cup, which equals 2 eggs.