Broiled Oysters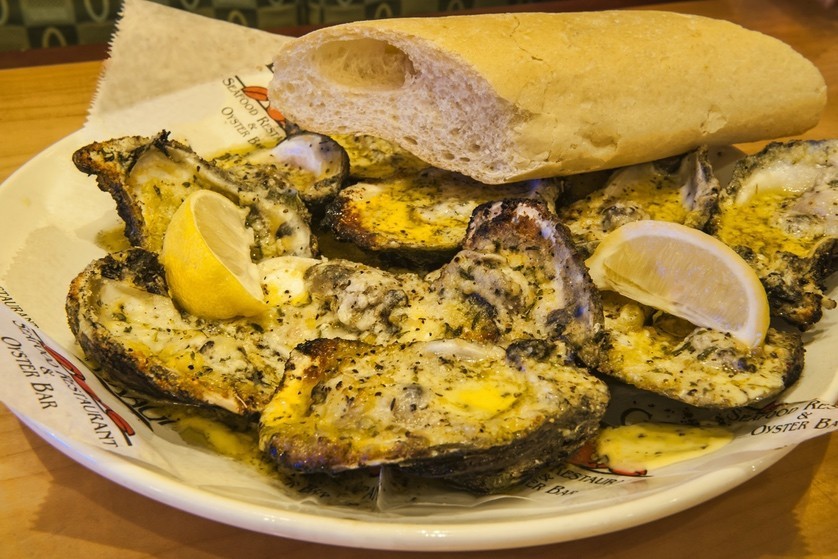 Print Friendly
Ingredients
24 large oysters in the shell
4 tablespoons butter, plus butter for serving
2 tablespoons Worcestershire sauce
Salt and ground black pepper, to taste
6 lemon wedges
Preparation
Shuck the oysters. Arrange in baking dish (on top of sea salt to keep from shells from tipping, if desired).
Preheat broiler.
In a small saucepan over medium heat, melt 4 tablespoons butter and stir in Worcestershire sauce.
Pour 1 teaspoon of the sauce over each oyster, and season with salt and pepper.
Place dish under broiler and broil until the oysters begin to curl on the edges.
Serve immediately with lemon wedges and fresh brown bread and melted butter.
Serves 6.