Butternut Squash Soup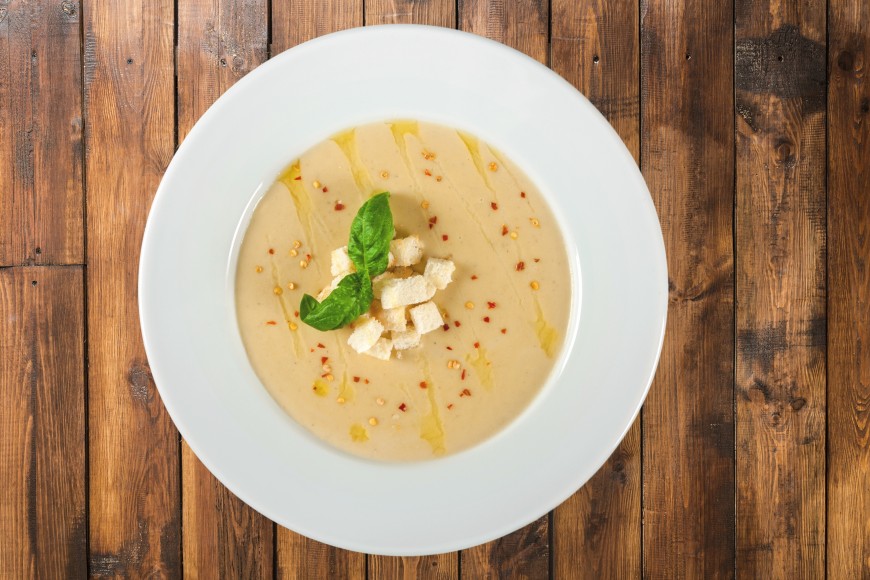 Print Friendly
Ingredients
1 butternut squash – large dice
3 cups Vermont Apple Cider
Kosher salt, to taste (we used 1 tablespoon)
1 cup heavy cream
1/2 teaspoon cinnamon
1/2 teaspoon toasted ground cumin
1/4 teaspoon clove
1/2 teaspoon nutmeg
Preparation
Reduce 1 cup of apple cider to a thick glaze - reserve.
Dice butternut squash. Place in medium pot with 1 tablespoon salt, 2 cups cider, and just enough water to cover. Cook on medium heat until squash is tender – approximately 35-40 minutes.
Puree until smooth with hand blender, add toasted ground cumin, cinnamon, clove, and nutmeg.
Finish with 1 cup heavy cream.
Season with more salt if necessary.

Garnish with a drizzle of the thickened cider reduction.

Serve immediately.