Caesar Salad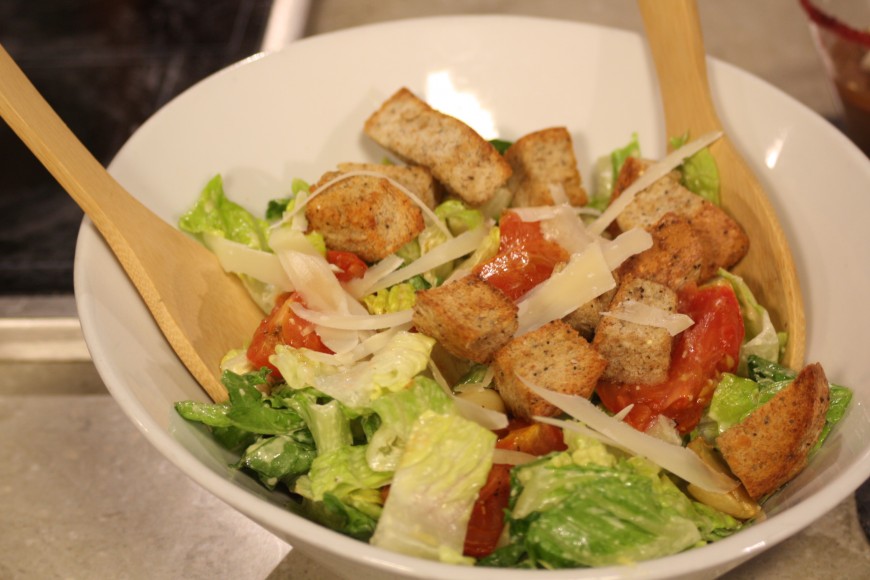 Print Friendly
Anthony Ploof – Chef de Cuisine at The Essex
Ingredients
2 anchovies
1 clove garlic
Pinch of kosher salt
2 egg yolks
2 tablespoons lemon juice
1 teaspoon Dijon mustard
3/4 cup vegetable oil
1/4 cup grated parmesan
1 teaspoon fresh cracked black pepper
Preparation
Chop/mince together the anchovies, garlic, and salt into a fine paste.
Transfer the anchovy paste into a medium-sized mixing bowl and whisk in egg yolks, lemon juice, and Dijon mustard.
Drizzle vegetable oil into mixture as slowly as possible while whisking vigorously until mixture becomes thick and glossy.
Whisk in grated parmesan.
Season with fresh ground black pepper and salt, to taste.