Cajun Shrimp Cocktail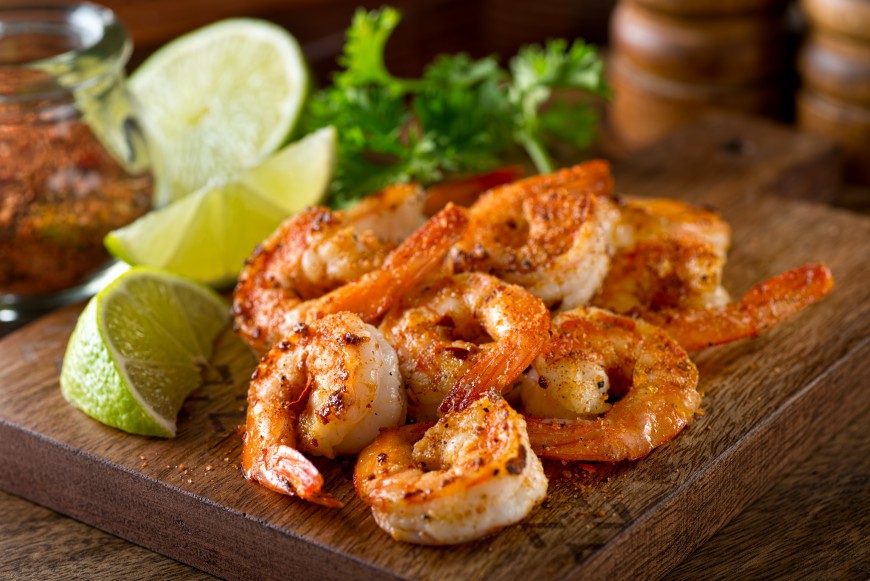 Print Friendly
Ingredients
1 tablespoon fennel seed
1 tablespoon cayenne pepper
1 tablespoon star anise
1 tablespoon black pepper
2 tablespoons salt
1 lemon, quartered
Water, enough to cover shrimp
2 lbs. shrimp
Ice
Preparation
Combine all ingredients, except shrimp, into a sauce or soup pot. Bring to a boil.
Drop in shrimp and cook for 1 minute. Turn off heat and allow the shrimp to set in water for 15 minutes. After 15 minutes, add ice to broth.
When the broth is cool, remove shrimp and hold in refrigerator until done.
Cajun Cocktail Sauce
1 1/2 cups ketchup
2 tablespoon horseradish sauce
1 teaspoon black pepper
1 teaspoon Tabasco sauce
1 good pinch salt
1 teaspoon celery salt
1 lemon, juice only
Makes 2 cups.