Chilled Melon and Strawberry Soup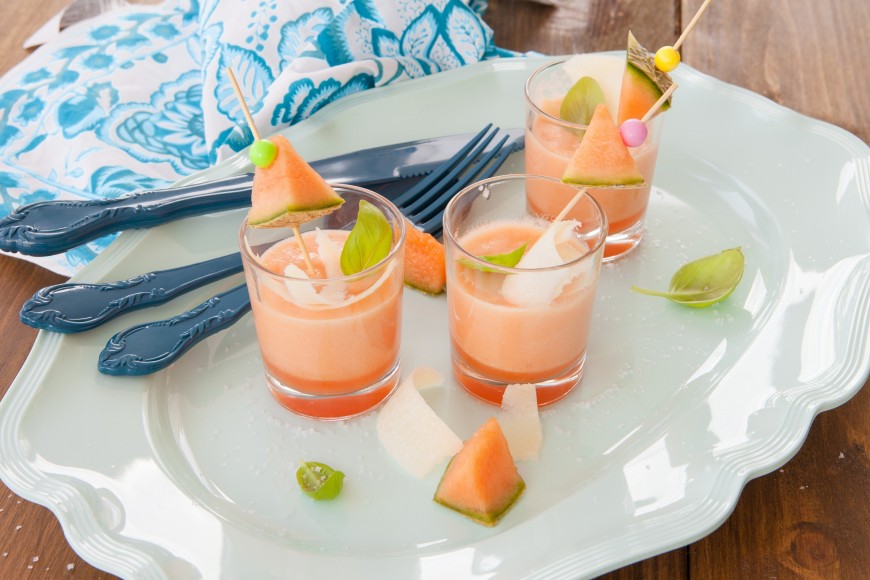 Print Friendly
Chef Jamie Nelson, Mes Amis - Stowe, Vermont
Ingredients
1 pound seedless watermelon
1 pound cantaloupe
1 pound honeydew
1/2 pint strawberries
1/4 cup honey
Juice of 2 lemons
Juice of 1 lime
1/2 bottle of champagne
1 z. Grand Marnier
Bunch of fresh mint sprigs
Preparation
Peel and cube watermelon, cantaloupe, and honeydew (make sure to get rid of all seeds).
In food processor, blend watermelon, honeydew (reserve 1 cup finely diced honeydew for garnish), cantaloupe, strawberries, honey, lemon, lime, and Grand Marnier until smooth.
Strain through small strainer for any missed seeds.
Add champagne.
Garnish with mint spring and fan of sliced strawberry.

Serves 6.