Chocolate Meatball Cookies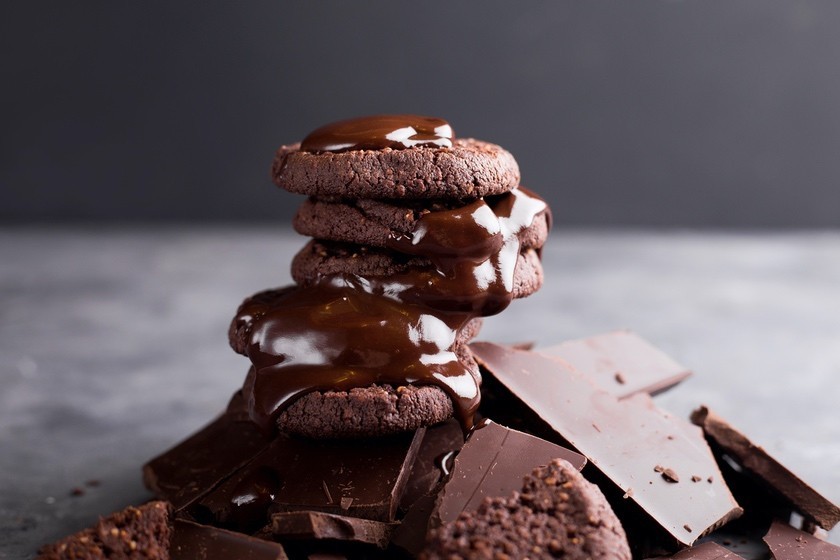 Print Friendly
Ingredients
2 cups flour
1/2 cup unsweetened cocoa
1 1/2 teaspoon baking powder
1 teaspoon ground cinnamon
1/2 teaspoon ground cloves
1/4 teaspoon salt
2/3 cup sugar
1/2 cup butter or margarine (1 stick), softened
1 large egg
1/2 cup milk
Preparation
Preheat oven to 400 degrees F.
In medium bowl, combine flour, cocoa, powder, cinnamon, cloves, and salt.
In large bowl, with mixer at low speed, beat sugar with butter or margarine until blended. Increase speed to high; beat until light and creamy.
At low speed, beat in egg until blended.
Alternately, beat in flour mixture and milk, beginning and ending with flour mixture.
With hands dusted with cocoa, roll into 1-inch balls.
Place balls, about 2 inches apart, on ungreased large cookie sheet.
Bake cookies 8-10 minutes, until puffed (they will look dry and slightly cracked).
Transfer cookies to a wire rack to cool.
Repeat with remaining dough.

CHOCOLATE GLAZE
Ingredients
3 tablespoons unsweetened cocoa
1 1/4 cups confectioners sugar
3 tablespoons plus1 teaspoon boiling water
Preparation
In medium bowl, with wire whisk or fork, mix cocoa with 3 tablespoons plus 1 teaspoon boiling water until smooth.
Gradually stir in confectioners sugar and blend well.
Dip top of cookie in glaze.
Place cookies on wire rack set over waxed paper to catch any drips.
Allow glaze to set, about 10 minutes.
Store cookies in covered container with waxed paper between layers.
Makes about 4 dozen cookies.