Chocolate Sabayon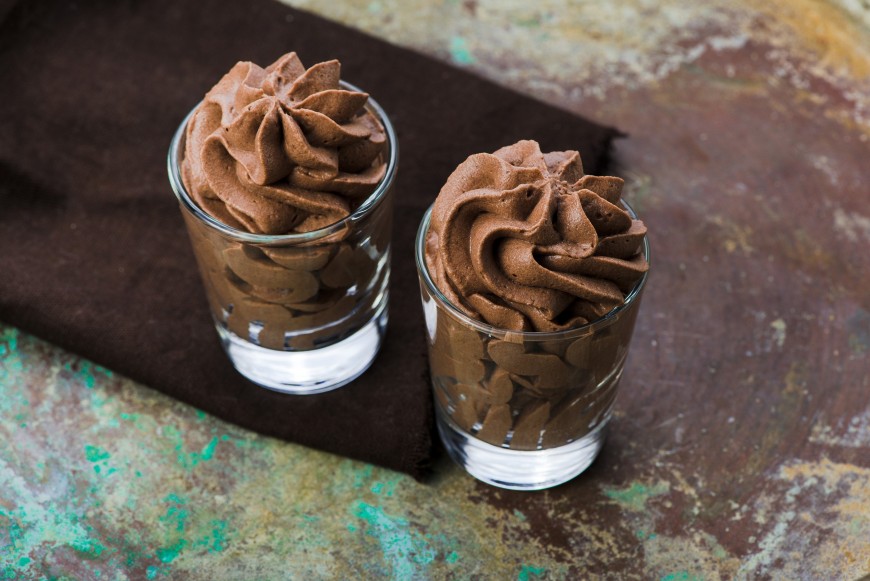 Print Friendly
Ingredients
6 large egg yolks
1 cup white granulated sugar
2 tablespoons light Jamaican rum
1/2 cup baking cocoa
Preparation
Put water into bottom of double boiler pan and bring to an easy boil.
Put eggs and sugar into top of double boiler. Mix together with a wire whip until sugar is dissolved and mixture is thick. Remove pan with egg and sugar mixture from heat.
Add rum and slowly stir in baking cocoa with wire whip (cocoa will not stir in quickly).
Pour chocolate mixture into mixing bowl and mix gradually, increasing speed to medium high and mixture is light and fluffy.
Pour into parfait glasses and refrigerate for at least 2 hours or overnight.
Garnish with whipped cream or caramelized sugar.