Cider Squash Purée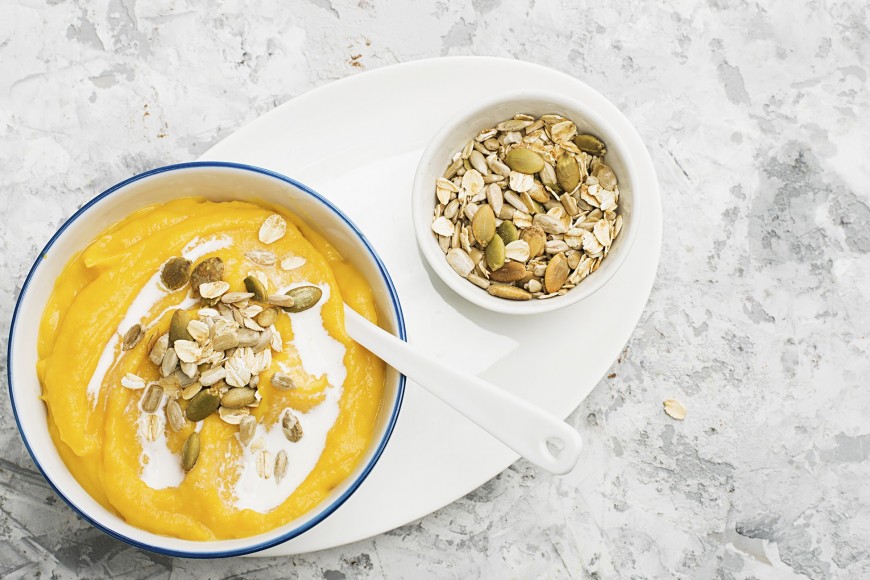 Print Friendly
Anthony Spine, Culinary Dean of Cook Academy at The Essex
Ingredients
1 butternut squash, peeled and seeded
2 cups chicken stock
2 cups fresh apple cider
1 bay leaf
5 sprigs of fresh thyme, tied in a bundle
Salt and pepper, to taste
4 tablespoons unsalted butter
Preparation
Large dice the butternut squash and put in a large pot.
Add the stock, cider, bay leaf, and thyme. Simmer until squash it soft enough to mush by hand.
Remove squash pieces and put into blender. SAVE THE LIQUID! Discard thyme bundle and bay leaf.
Add cooking liquid while blender is running. Add to desired consistency.
Finish by adding butter and seasoning, to taste.