Cod Puff Pastry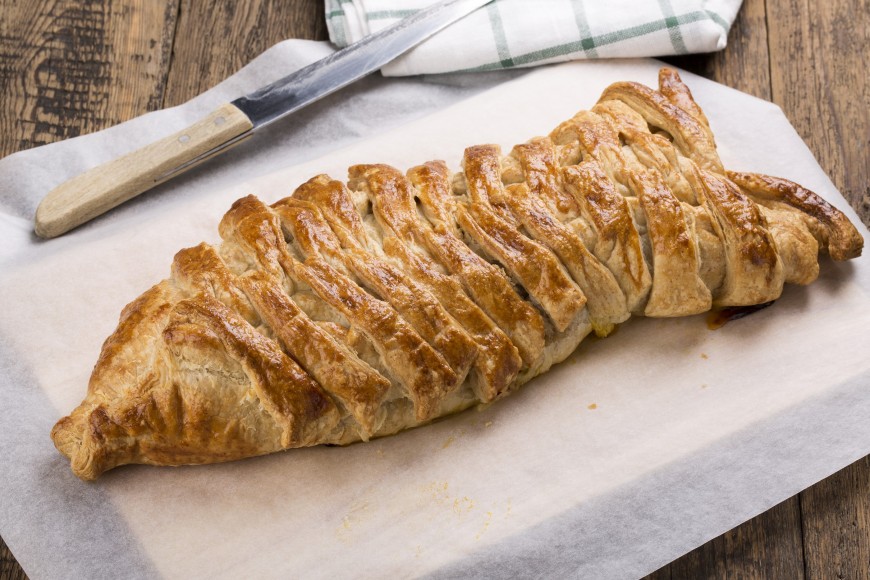 Print Friendly
Ingredients
4-6 oz. cod (or any fresh white fish)
6-8 layers phyllo dough
1 medium potato, peeled and sliced thin
Leeks, cut into rings
Salt and pepper, to taste
1 tomato, sliced thin
Fresh herbs
Extra virgin olive oil
1/4 cup butter, melted
Preparation
Preheat oven to 450 degrees F.
Sauté potato slices in 1 tablespoon olive oil until golden brown.
Place first layer of phyllo dough on flat surface, brush lightly with melted butter. Place second layer on top of first, brushing lightly with melted butter, continue with third layer, and so on until all layers are complete.
Place one layer sautéed potato along middle of dough. Put uncooked fish in center with slice of tomato, salt, pepper, and a few leek rings.
Bring bottom part of dough up and top part down, flip over, fold side under, brush top with melted butter and bake for 15 minutes.
Serves 2.