Coffee Shortbread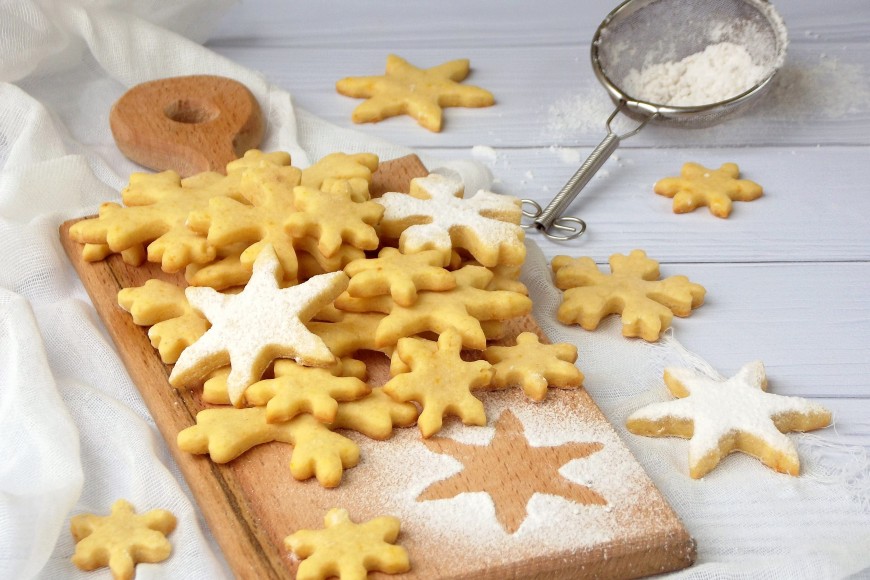 Print Friendly
Chef Tom Bivins, New England Culinary Institute
Ingredients
1 lb. unsalted butter, cold and cut into 1/2-inch pieces
1 cup granulated sugar
3 1/2 cups all-purpose flour
1/2 cup espresso beans, very finely ground
1 teaspoon kosher salt
Flour, for dusting
Preparation
Combine the butter and the sugar in the bowl of a standing mixer. Using the paddle attachment, beat on low speed until the butter and sugar being to incorporate.
Add the flour, coffee, and salt and continue to mix until the dough comes together, about 3 minutes.
Line 2 baking sheets with parchment paper.
On a lightly floured surface, roll out the dough 1/4-inch thick.
Using cutters, begin to cut into various shapes and place on the parchment lined baking sheets. Refrigerate for 1 hour.
Preheat the oven to 300 degrees F.
Bake until firm, about 35 minutes.
Let cool on the baking sheets to room temperature.
Dip in melted chocolate if you wish.
Makes 48 cookies.