Cranberry Relish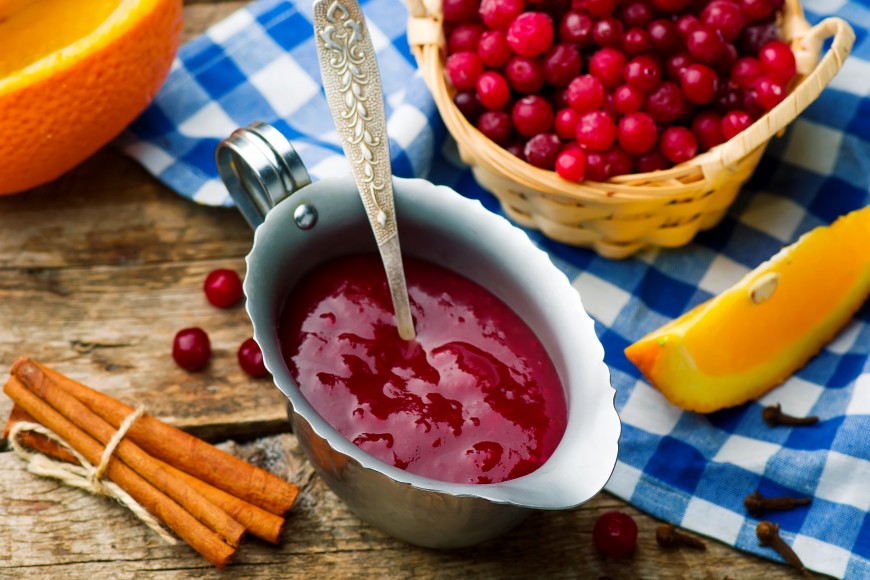 Print Friendly
Ingredients
2 cups or 2 pounds fresh uncooked cranberries
1 cup orange juice
1 fresh orange for orange zest and garnish
1 cup white granulated sugar
1 teaspoon ground ginger
1/2 cup coarsely chopped walnuts
Preparation
Place cranberries, orange juice, sugar, and ginger in medium stainless steel saucepan. Bring to boil over medium heat.
Continue cooking at a low boil for about 30 minutes, stirring frequently, until mixture thickens. Remove from heat.
Add walnuts and stir well.
Grate in orange zest from fresh orange.
Cool.
Refrigerate at least 24 hours before serving, stirring occasionally.
Garnish with fresh orange slice.
Serve as the perfect compliment to any meal or put in decorative container for use as the ideal hostess gift for Thanksgiving dinner.