Cream of Tomato Soup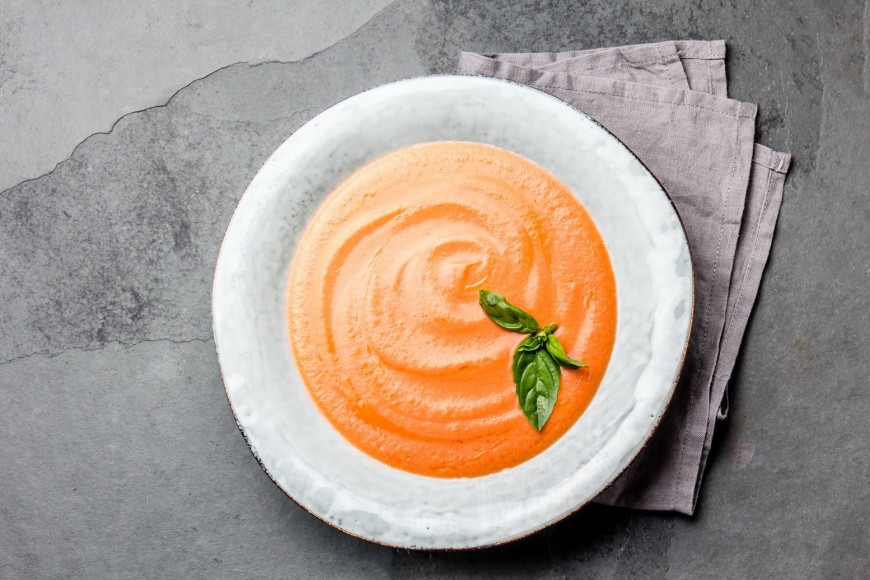 Print Friendly
Jennifer Grahovac, Vermont Agency of Agriculture

Ingredients
5 tablespoons butter
1/2 cup chopped onions
4 tablespoons flour
3 cups milk (use 1 cup half and half and 2 cups milk for extra creamy)
1 1/2 teaspoons sugar
1 1/2 teaspoons salt
Pinch baking soda
4 cups tomatoes, chopped (fresh or canned)
Preparation
Melt butter in stock pot.
Add onions and cook over medium heat until onions are soft.
Sprinkle in flour and stir to make a roux. Cook for a few minutes.
Slowly add milk, sugar, and salt and cook until thickened.
Add baking soda to tomatoes, stir to dissolve.
Add tomatoes to stock pot. Bring to simmer.
Serve warm.