Curry Carrot Soup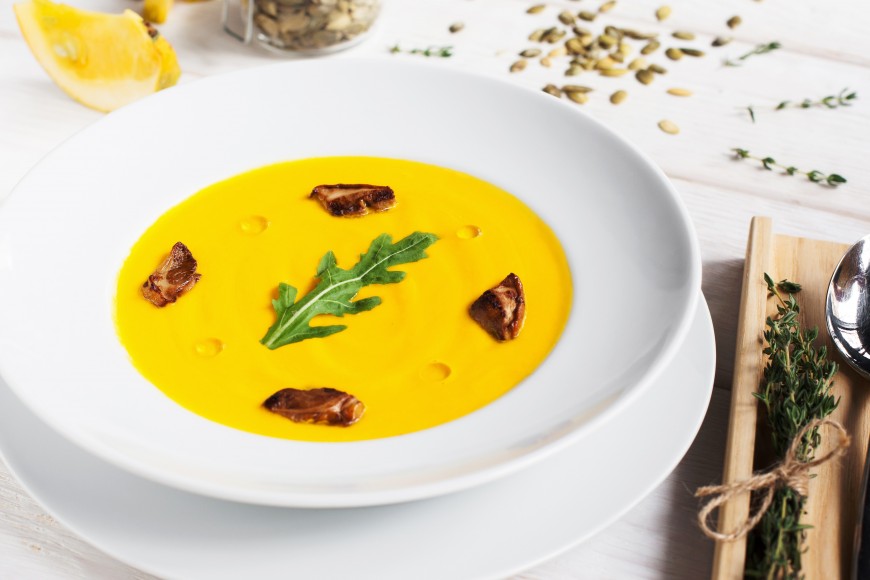 Print Friendly
Curtiss Hemm, Pink Ribbon Cookbook
Ingredients
1 lb. carrots, peeled, cut into 2" pieces
1 medium spanish onion, peeled, cut into 2" dice
3 tablespoons curry powder
1 ½ quart chicken broth, organic, low sodium
1 tablespoon extra virgin olive oil
Sea salt, to taste
Black pepper, fresh ground, to taste
Preparation
Combine all ingredients in a medium pot and bring to a boil. Reduce heat and simmer 35 minutes. Remove soup from heat and allow to cool slightly.
Using an immersion blender, puree the soup until very smooth, or, if using a blender, work in batches to puree soup.
Bring pureed soup back to a serving temperature, then divide among bowls and serve.
This soup can benefit from a drizzle of extra virgin olive oil or a spoonful of low fat sour cream. The sweet savory spices of curry are a natural contrast to the velvety sweet carrots.
Safety Note: If using a blender, allow the soup to cool to just above room temperature before you puree, and then reheat the pureed soup prior to serving.