Deep Fried Macaroni & Cheese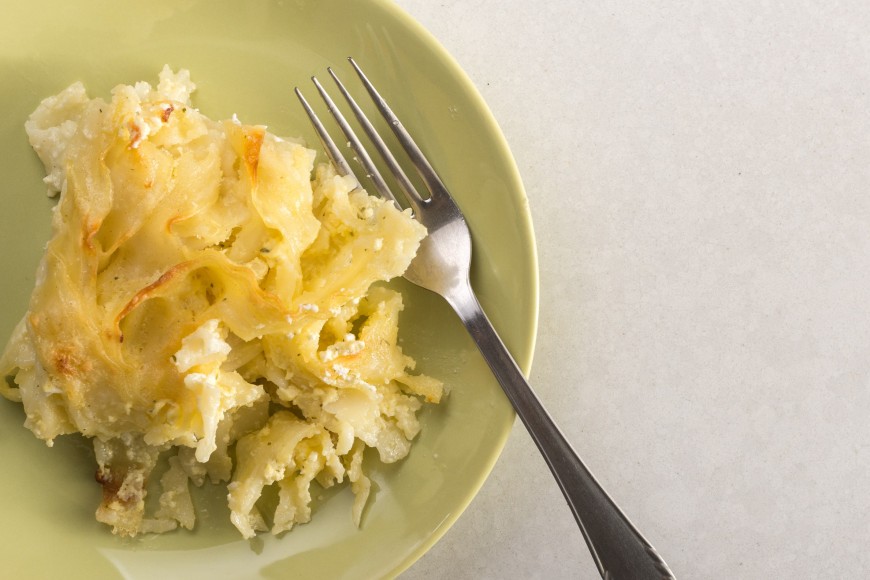 Print Friendly
Lt. Bill Maddalena, Berlin Fire Department, Berlin, New Hampshire, 2004 Cook & Ladder Finalist Competition, New York City
Ingredients
8 oz. elbow macaroni
1 lb. sharp white shredded cheddar cheese
2 cups whole milk
1 cup heavy cream
1 lb. linguicia sausage, diced
3 tablespoons flour
1 tablespoon ground mustard
3 tablespoons butter
2 tablespoons Tabasco
1/2 cup onion, diced
1 teaspoon paprika
1 large egg, beaten
1 bay leaf
1 teaspoon salt and pepper
Topping:
3 tablespoons butter
1 cup Panko bread crumbs
Preparation
Preheat oven to 350 degrees F.
Cook macaroni for 8 minutes. Don't overcook! Rinse in cold water immediately.
In medium saucepan, melt butter, whisk in flour and mustard, and whisk over medium heat for 5 minutes.
Stir in milk, cream, Tabasco, onion, bay leaf, paprika, sausage, and salt and pepper. Simmer 10 minutes. Mixture should thicken.
Temper in beaten egg. Stir in 12 oz. of cheese. Fold in macaroni.
Pour into greased 9x2x13-inch baking dish. Top with remaining cheese. Put on topping.
Bake for 30 minutes. Cool completely then refrigerate overnight. Cut casserole in half lengthwise then across into one inch bars.
Breading Ingredients
2 cups flour
3 beaten eggs
2 teaspoon cayenne pepper
3 cups Panko bread crumbs
Breading Preparation
Carefully remove bars with offset spatula. Coat in mixture of flour and cayenne. Then into egg mixture, then bread crumbs. Work quickly as heat from hands will break down bars.
After all are breaded, refrigerate for at least 30 minutes.
Deep fry for 3-to-5 minutes or until golden brown.
Cut bars in half diagonally and serve.