Don's Quick Meat Sauce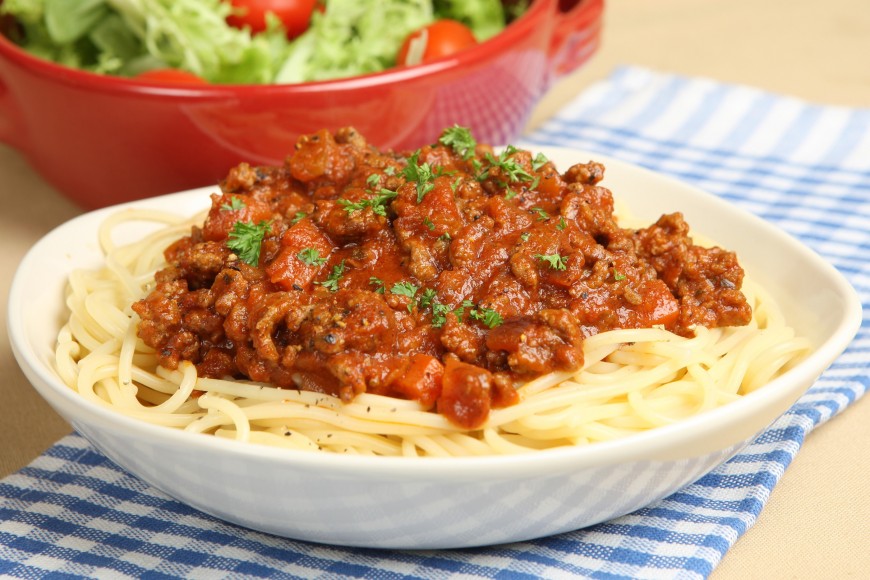 Print Friendly
Chef Don Dick from Del's Pizza & Pasta House
Ingredients
1/3 cup extra virgin olive oil
1 lb. sweet or hot Italian sausage in casing, or combo of the two
5 cloves of garlic, minced
1 large onion, diced
1 large green pepper, diced
1 1/2 lbs. 85% lean ground beef
1/2 teaspoon black pepper
1 teaspoon garlic salt
1 teaspoon dried oregano
1 teaspoon salt
2 quarts Marinara sauce
Preparation
In a 5-quart sauce pot, add olive oil and sausage and cook over medium heat for 15 minutes, turning sausage. Remove sausage from pot and set aside.
Add the garlic, onion, and green pepper to the pot and saute over low-to-medium heat until onions become clear, about 3-to-5 minutes.
Add ground beef, black pepper, garlic salt, oregano and salt. Turn heat up to medium and cook until beef is cooked through.
While beef is cooking, slice sausage into 1/4 inch slices and add to pot once beef is done.
Add marinara sauce (we of course use Del's!)
Simmer sauce for about 15 minutes or until hot.
Serve over your favorite pasta.