Double Cheddar Mashed Potatoes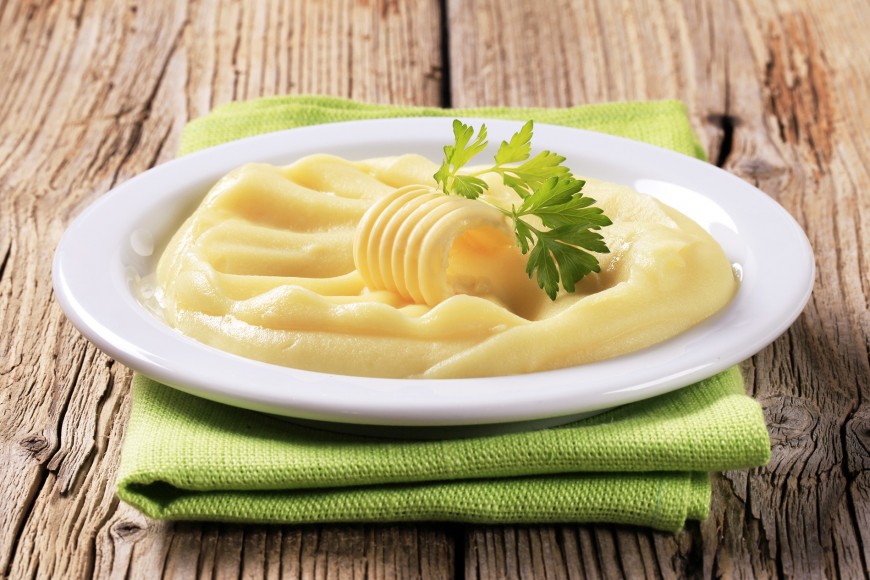 Print Friendly
Ingredients
2 1/2 pounds (6 or 7 medium-sized) Russet baking potatoes, peeled, and cut into 1 1/2-inch chunks
3 tablespoons softened butter
1 cup (4 oz.) shredded sharp Cheddar cheese
1 cup (4 oz.) shredded white Cheddar cheese
1/2 cup warm milk
2 tablespoons prepared horseradish
2 tablespoons chopped fresh chives or parsley
Salt and pepper, to taste
Additional shredded cheese for sprinkling on top
Preparation
Cook potatoes (if red or Yukon Gold potato there's no need to peel them) in large pot of boiling water until very tender, about 18 minutes.
Drain, return potatoes to pot, and mash with a potato masher or an electric mixer.
Stir in butter and cheeses - mix until smooth.
Add milk to make a creamy consistency.
Stir in horseradish and half the chives.
Season to taste with salt and pepper.
Place on plate and sprinkle with additional cheese and remaining chives.