Egg Drop Soup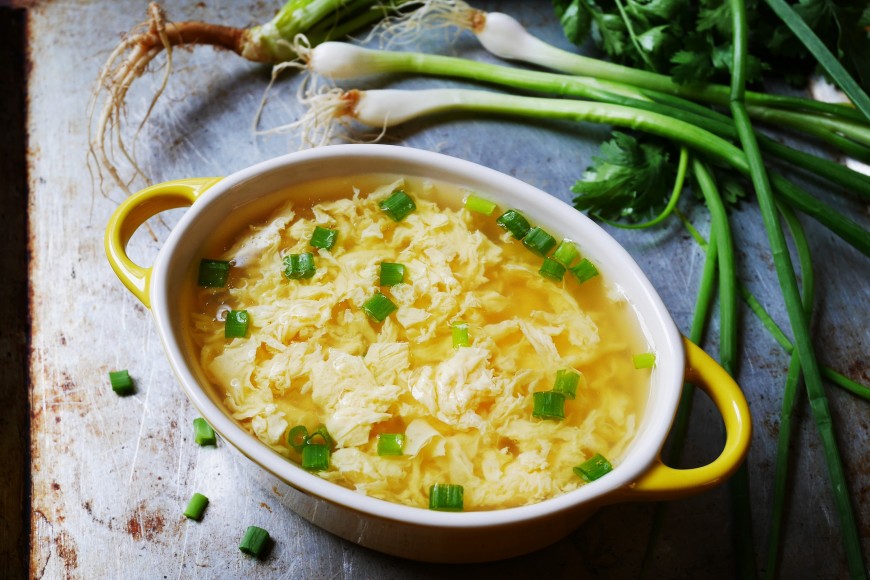 Print Friendly
Chef Curtiss Hemm, Pink Ribbon Cookbook
Ingredients
1 1/2 quart chicken broth, organic, low sodium
2 tablespoon corn starch
2 tablespoon water
2 large eggs, separated, whites reserved, yolks discarded
Sea salt, to taste
Black pepper, fresh ground, to taste
Preparation
In a medium saucepot, bring the chicken broth to a boil.
In a small bowl, combine the cornstarch and water, and mix well.
Add the cornstarch and water mixture to the boiling broth, and mix well to combine.
Return the broth to a boil and reduce heat to low. Simmer soup for 5 minutes.
While soup simmers, lightly beat the eggs. Add the egg whites to the soup, and stir to make strands of egg throughout the soup.
Divide the soup into bowls and serve.
Serves 4.