Eggplant and Red Pepper Puree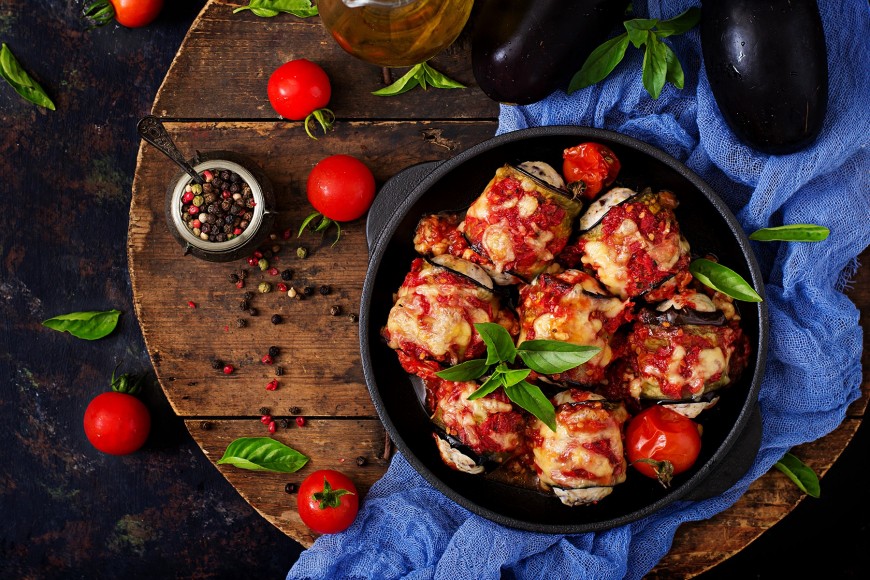 Print Friendly
Ingredients
1 eggplant
1 red pepper
1 small red onion
4 oz. chevre or feta cheese
1 teaspoon fresh basil
1 garlic clove, chopped
Salt and pepper, to taste
2 tablespoons olive oil
1 tablespoon balsamic vinegar
Preparation
Slice eggplant into planks lengthwise, about 1/8-inch thick.
Sauté in 1 tablespoon olive oil and garlic. Drain on paper towels.
Salt and pepper one side. Turn over and spread cheese on plank. Roll up like a jelly roll.
Stand the eggplant rolls up on the plate and surround with puree.
Puree Preparation
Roast red pepper, peel, seed, and core.
Blend with the chopped onion, balsamic vinegar, basil, and 1 tablespoon of olive oil.
Tom visited the Montpelier Farmers Market in Montpelier, Vermont. The market is open Saturdays May through October.