Fifteen-Minute Tiramisu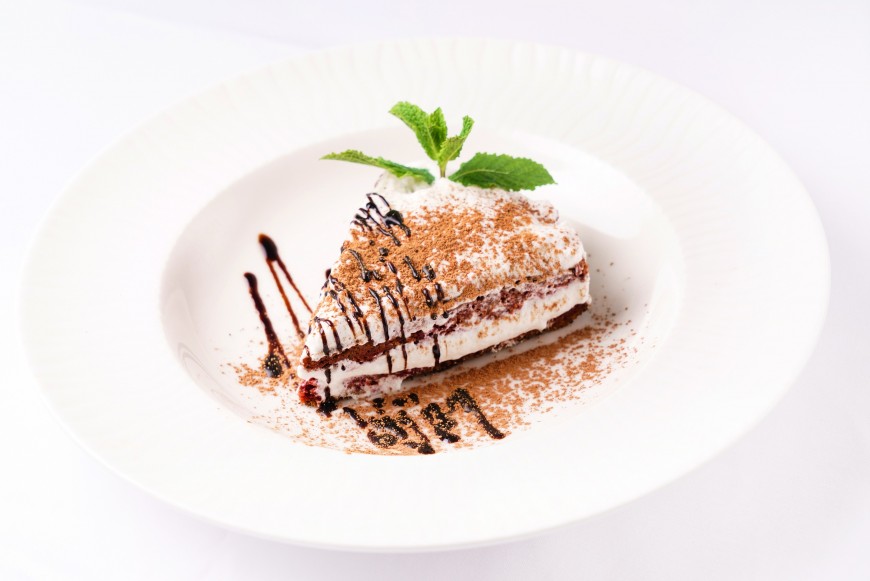 Print Friendly
Mousse Ingredients
8 oz. Mascarpone
1 package Jell-O Instant Cheesecake Pudding Mix
2 cups whole milk
2 tablespoons Marsala wine
Mousse Preparation
In a kitchen mixer with whisk attachment, blend Mascarpone with Marsala wine until smooth.
Scrape down sides and add Jell-O pudding mix. Mix on High for 1 minute.
Reduce speed to medium low; slowly pour in milk, making sure any lumps get worked out.
Once all the milk is added, turn the speed to high and mix for 2 minutes. Set aside.
Coffee Mix Ingredients
1 cup boiling water
1 tablespoon instant espresso powder
2 teaspoons sugar
Coffee Mix Preparation
Add espresso powder and sugar to the boiling water, mixing well in a wide bowl or dish.
Assembly Ingredients
20 Ladyfingers
3/4 cup semi-sweet mini chocolate chips
1 tablespoon cocoa powder
Assembly
Spread a thin layer of the mousse on the bottom of the casserole dish.
Take each Ladyfinger and dip in coffee mix briefly. Do not soak them or they will fall apart.
Lay 1/2 of the Ladyfingers across the bottom of the casserole.
Spread 1/3 of the remaining mousse on top of the Ladyfingers.
Sprinkle the 3/4 cup of mini chocolate chips on top of the mousse.
Dip the remaining Ladyfingers in the coffee mix and lay on top of the mini chocolate chips, making sure to go in the alternate direction of the bottom layer.
Spread the remaining mousse on top of the ladyfingers, smooth the top.
Using a sifter or fine strainer, dust the top of the mousse with the tablespoon of cocoa powder.
Refrigerate for at least 2 hours.
Use a sharp knife to cut.
Makes 1 (9x7x3-inch or 11 cup casserole).