Foolproof Fudge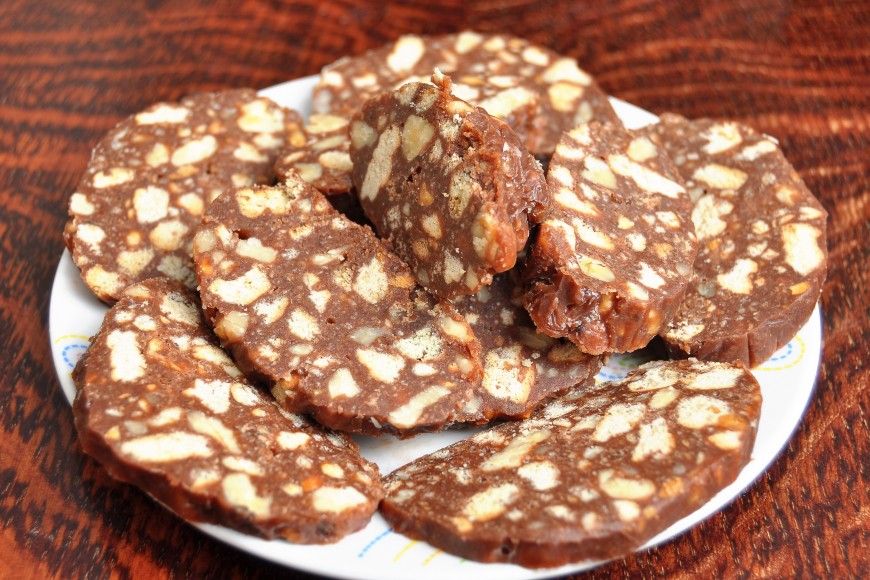 Print Friendly

Recipe Courtesy Carol Day, New England Cooks Co-Host
Ingredients
3 cups (18 oz.) semi-sweet chocolate chips
1 14-oz. can sweetened condensed milk (not evaporated milk)
1/2-to-1 cup chopped nuts (absolutely required!)
Dash salt
1 1/2 teaspoons vanilla
Preparation
Line an 8- or 9-inch square pan with aluminum foil. Butter the foil, and set aside.
In a heavy saucepan, melt the chocolate chips with the sweetened condensed milk and salt.
Remove from heat, stir in nuts and vanilla, and spread evenly in the pan.
Chill in the fridge for about 2 hours, or until firm.
Turn the fudge out onto a cutting board, peel off foil, and cut into squares.
Store covered in the fridge.
Note: You can omit the nuts and add 2 tablespoons of butter with the vanilla, and then fold in 2 cups of miniature marshmallows. Proceed as above.
Like the "My Pillow" man says… "I know you're going to like it!"