French Lentils with Garlic and Onion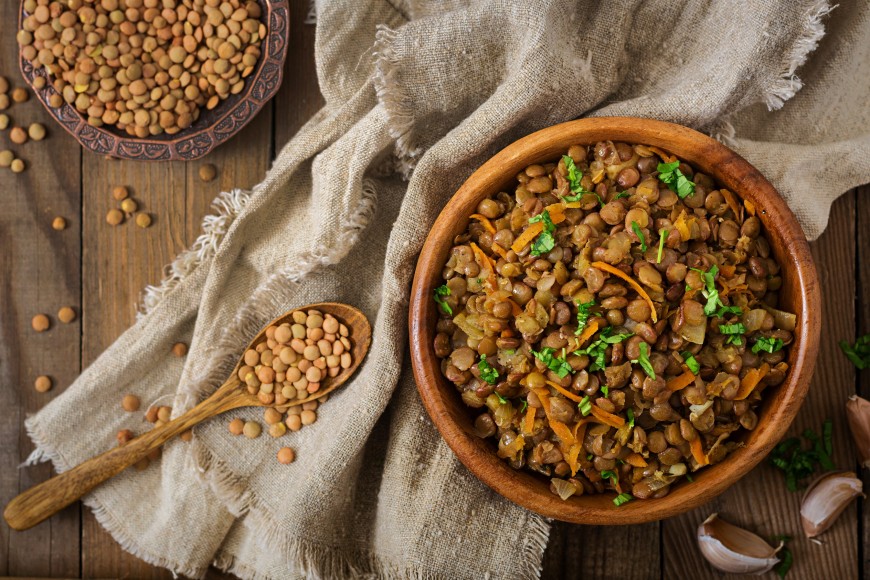 Print Friendly
Ed Schwarz, Fine Wine Cellars, Stowe, Vermont
Ingredients
1 cup French lentils, dried (you can find them in specialty markets. These came from Sunflower Market in Waterbury, Vermont)
1 cup red pepper, diced
1/2 cup yellow onion, diced
1/4 cup carrot, diced
1 tablespoon garlic, crushed
1 tablespoon kosher salt (or more to taste)
1 teaspoons pepper
4 tablespoons olive oil
Preparation
Rinse dried lentils and place in 2 quart pot. Fill pot with water to double level of lentils. Bring water to boil and boil lentils for 15-to-25 minutes, until tender.
Meanwhile, heat oil in a skillet and add onion and carrot. Sauté 3 minutes on medium high.
Add red pepper and cook another 2 minutes.
Add garlic and cook for 1 minute, stirring often.
When lentils are tender, use a colander to strain then add lentils to the cooked vegetables in the sauté pan. Stir in salt and pepper.
Can be served warm or room temperature.