Funghi Alla Vittoria - Mushrooms Victoria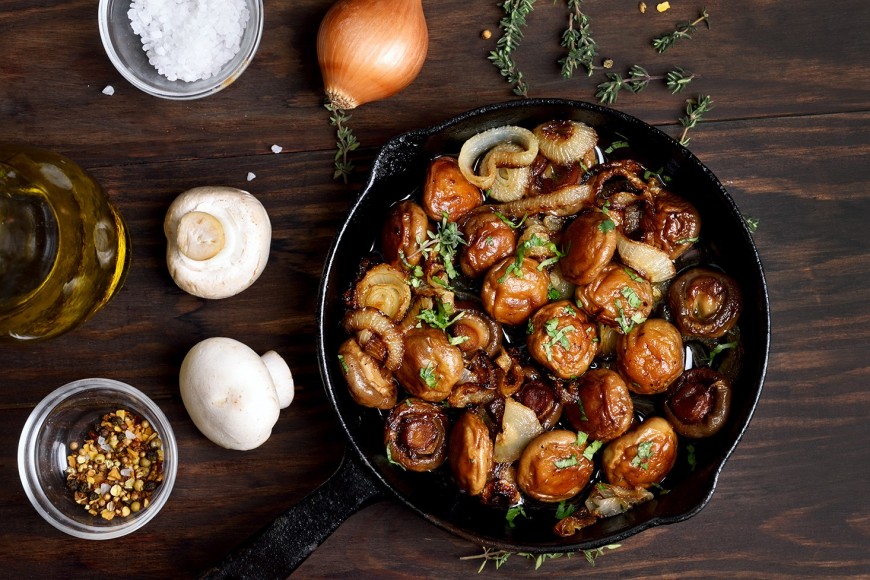 Print Friendly
Author Lisa Caponigri, Whatever Happened to Sunday Dinner

Ingredients
2 tablespoons unsalted butter
2 tablespoons olive oil
6 large garlic cloves, flattened
1 1/2 pounds large mushrooms of your choice, cut in half or quartered if very large
1 cup dry white wine
Sea salt
Freshly ground black pepper
Fresh Italian parsley, chopped
Directions
In a large heavy skillet over medium-high heat, melt the butter with the olive oil. Add the garlic and cook, stirring, just until the cloves begin to brown, about 2 minutes. Using a slotted spoon, remove the garlic and discard.
Add the mushrooms to the skillet and cook until browned and their juices evaporate, stirring a few times, about 15 minutes.
Add the wine and reduce until it glazes the mushrooms, stirring a few times, about 10 minutes.
Season to taste with sea salt and pepper, and sprinkle with parsley.
You can prepare this with one variety of mushroom, or as in the pasta course, use several different types for a greater depth of flavor.