Goat Cheese Salad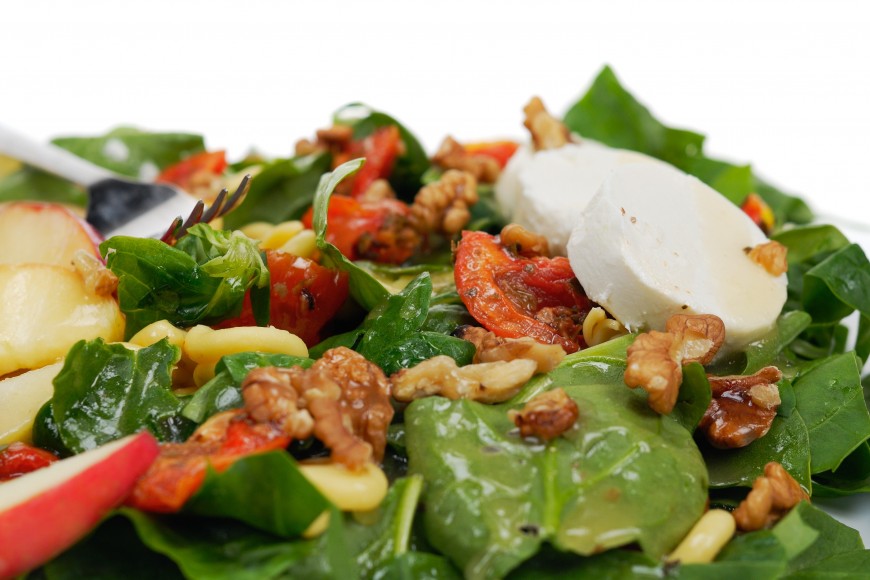 Print Friendly
Allison Hooper, Vermont Butter & Cheese Creamery
Ingredients
1 cup dried cherries (5 oz.)
2 medium Granny Smith apples
2 tablespoons cider vinegar
1 tablespoon Dijon mustard
1 teaspoon finely minced shallot
1/4 teaspoon salt
1/4 teaspoon sugar
6 tablespoons extra-virgin olive oil
Ground black pepper
14 cups hearty mixed greens, washed and dried
1/2 cup walnuts, chopped coarse and toasted
1 recipe Herbed Baked Goat Cheese
Preparation
Plump cherries in 1/2 cup hot water in small bowl, about 10 minutes. Drain.
Quarter and core applies, and cut into 1/8-inch-thick slices.
Combine vinegar, mustard, shallot, salt, and sugar in small bowl. Whisking constantly, drizzle in oil. Season, to taste, with pepper.
Place greens in large bowl, drizzle vinaigrette over, and toss to coat.
Divide greens among individual plates. Divide cherries, apples, and walnuts among the plates. Place 2 rounds goat cheese on each salad.
Serve immediately.
Serves 6