Green Bean Casserole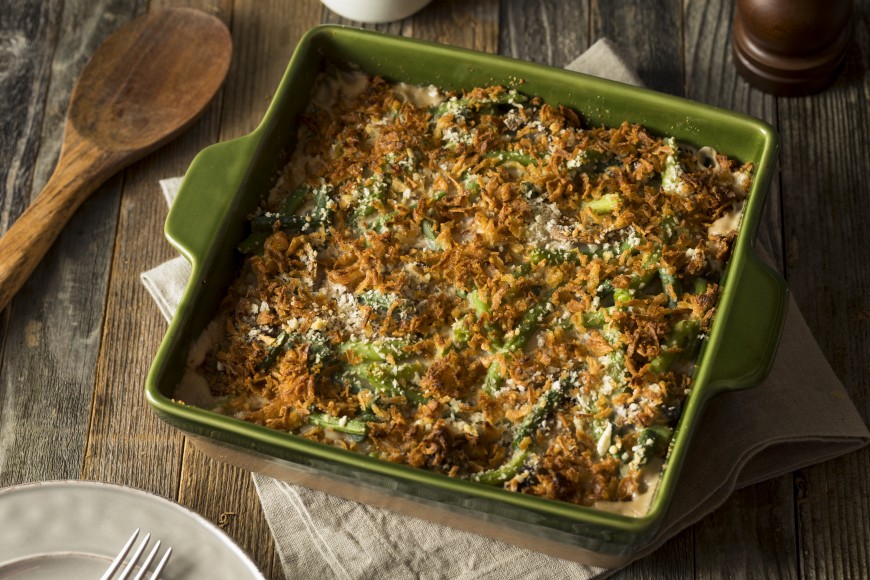 Print Friendly
Ingredients
4 cups fresh green beans, cut into 1-inch pieces
1/2 cup minced onion
2 tablespoons flour
1 teaspoon honey
1 cup plain yogurt
2 cups grated cheddar cheese
1 cup crushed toasted sesame seeds
Preparation
Preheat oven to 325 degrees F.
Steam the beans for 3-to-5 minutes.
Put them in a bowl. Mix with onion and flour.
Stir in garlic salt, honey, and yogurt.
Scoop mixture into a deep ungreased 2-quart baking dish.
Combine the cheese and sesame seeds. Spread mixture over the beans.
Bake for 30 minutes or until the cheese is golden brown.
To Toast Sesame Seeds
When using an oven:
Spread seeds on an ungreased baking sheet. Bake at 350 degrees F, about 5-to-10 minutes.
When using a skillet:
Heat seeds on a low to medium heat. Stir frequently until browned, about 3-to-5 minutes - using no oil.
When using a toaster oven:
Set dial for medium and toast seeds twice.