Grilled Maple-Glazed Pineapple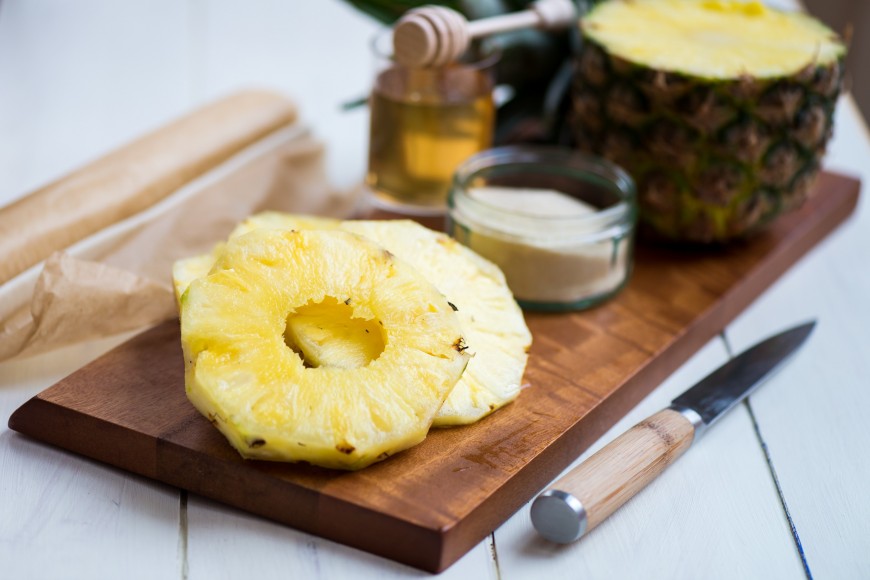 Print Friendly
Ingredients
1 medium pineapple
4 tablespoons butter
1/4 cup Vermont maple syrup
Preparation
Prepare a medium fire.
Place entire pineapple in water for 10 minutes to moisten fronds (leaves on top of pineapple) so they don't burn.
In a small pan on side of grill, melt butter and stir in Vermont maple syrup.
Take pineapple out of water. Cut into quarters.
Slice off wedge of fibrous core, leaving on the fronds.
Place pineapple quarters on grill and cook, turn and baste with maple butter, until golden brown, about 10 minutes.