Harpoon Brewery, Big League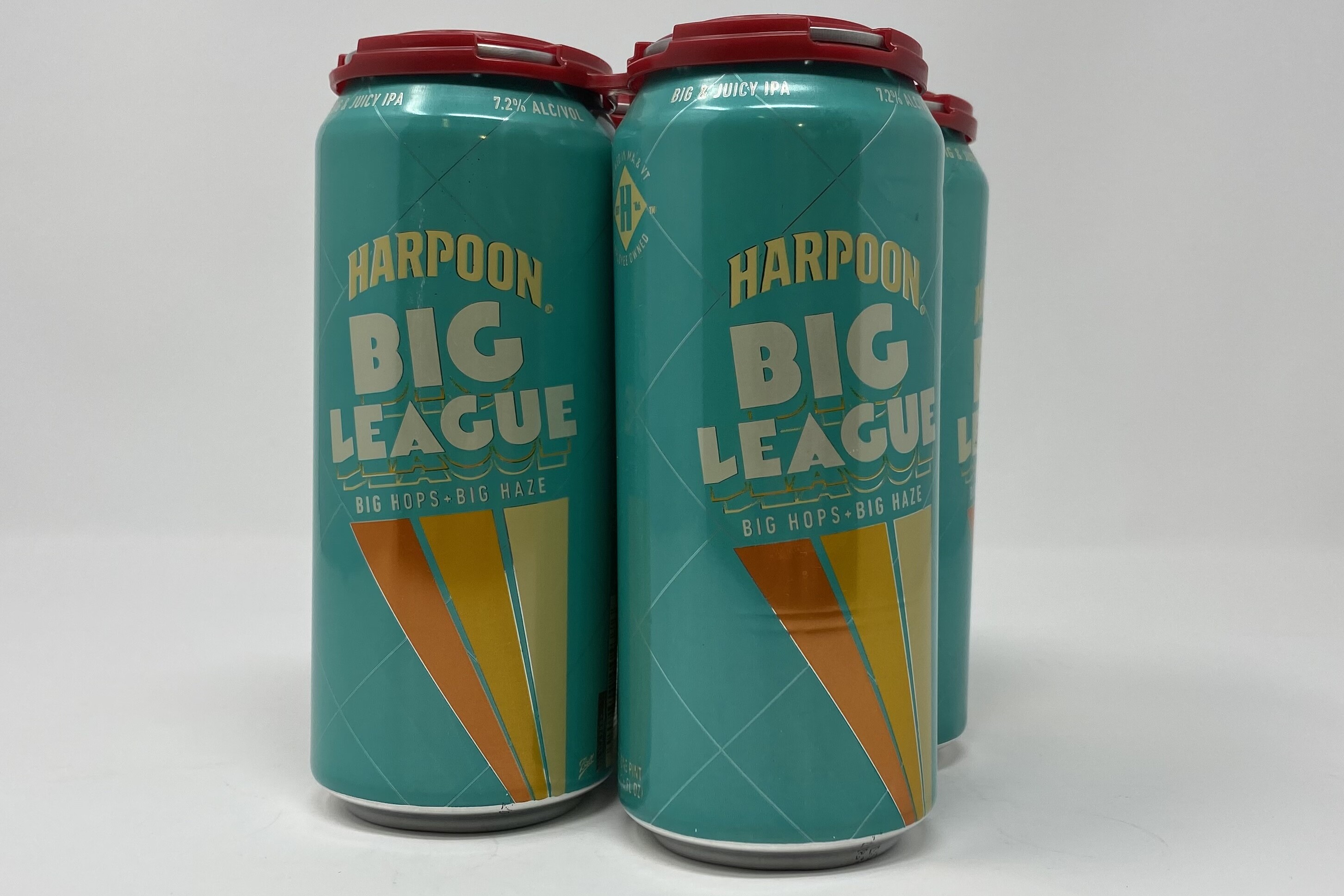 Welcome to the Big League. While Rec. League is our ultimate cooldown companion, sometimes life calls for a beer that
packs an even bigger refreshingly-tropical-hop-filled punch. So we took that hazy pale ale recipe and multiplied everything
by two (dry hops included), to create an extra citrusy and surprisingly crushable hazy IPA. Big wins call for big hops, no
matter the player.