Harvest Apple Cake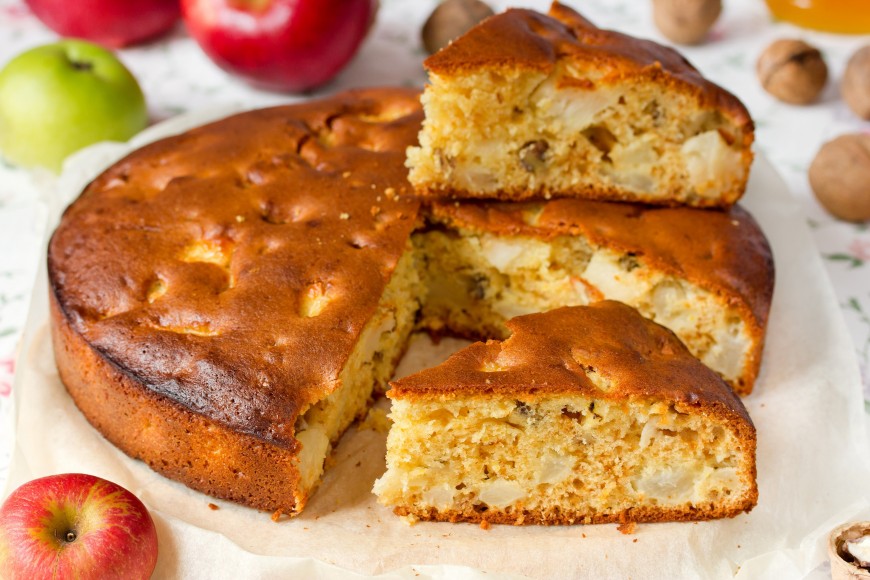 Print Friendly
Ingredients
2 1/2 cups flour
2 teaspoons cinnamon
1 teaspoon baking soda
1/8 teaspoon ginger
1/2 teaspoon salt
1 cup apple cider
1/2 cup applesauce
1/2 cup vegetable oil
2 cups sugar
2 eggs
2 teaspoons vanilla
4 cups chopped apples
1/2 cup currants (optional)
Preparation
Sift dry ingredients together. Set aside.
Beat oil and sugar well. Beat in eggs and vanilla.
Add dry ingredients into mixture, and stir well.
Add chopped apples (and currants, if using). Mix well.
Pour into a greased Bundt or loaf pan and bake at 325 degrees F for 60-to-90 minutes.
Recommend using Empire, Braeburn, Granny Smith, or Jonagold apples. These apples are tart and perfumey, and great for holding firm. Fuji and Red Delicious are not recommended.