Herbed Baked Goat Cheese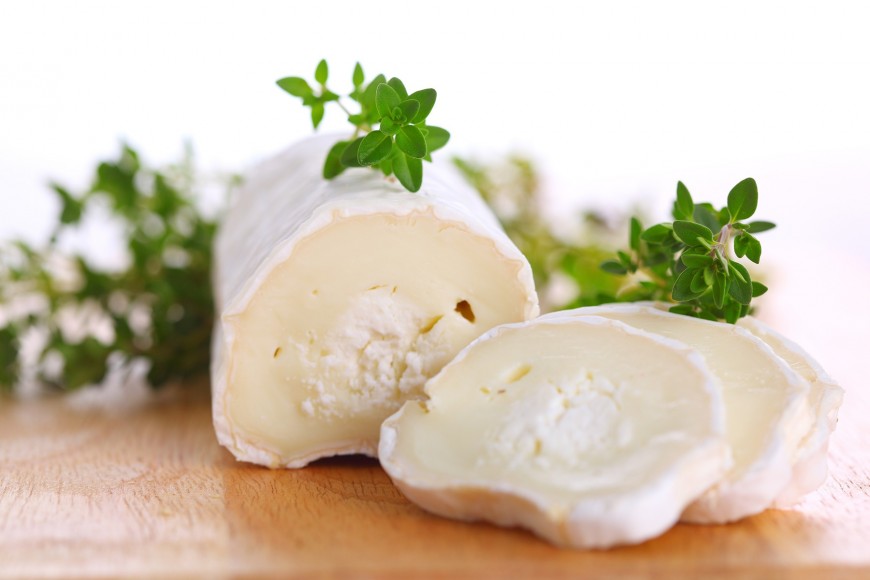 Print Friendly
Allison Hooper, Vermont Butter & Cheese Creamery
Ingredients
3 oz. white Melba toasts (about 2 cups)
1 teaspoon ground black pepper
3 large eggs
2 tablespoons Dijon mustard
1 tablespoon chopped fresh thyme leaves
1 tablespoon chopped fresh chives
12 oz. firm goat cheese
Extra virgin olive oil
Preparation
In food processor, process Melba toasts to fine, even crumbs, about 1 1/2 minutes. Transfer crumbs to medium bowl and stir in pepper.
Whisk eggs and mustard in medium bowl until combined.
Combine thyme and chives in small bowl.
Using kitchen twine or dental floss, divide cheese into 12 evenly sized pieces. Roll each piece into a ball and roll each ball in herbs to coat lightly.
Transfer 6 pieces to egg mixture, turn each piece to coat. Transfer to Melba crumbs and turn each piece to coat, pressing crumbs into cheese. Flatten each ball into disk about 1 1/2-inches wide and 1-inch thick and set on baking sheet. Repeat process with remaining 6 pieces of cheese.
Freeze cheese until firm, about 30 minutes. (Cheese may be wrapped tightly in plastic wrap and frozen up to 1 week.)
Adjust oven rack to uppermost position; heat to 475 degrees F.
Remove cheese from freezer and brush tops and sides evenly with olive oil. Bake until crumbs are golden brown and cheese is slightly soft, 7-to-9 minutes (or 9-to-12 minutes if cheese is completely frozen).
Using thin metal spatula, transfer cheese to paper towel-lined plate and cool 3 minutes.
Makes 12 rounds.
The baked goat cheese should be served warm. Prepare the salad components while the cheese is in the freezer, then toss the greens and vinaigrette while the cheese cools a bit after baking.