Holiday Maple Honey Muffins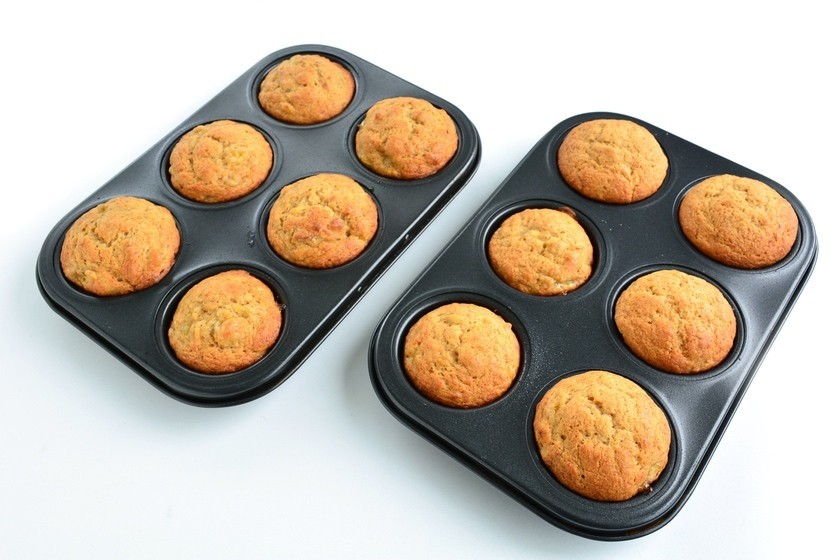 Print Friendly
Ingredients
4 eggs, separated
4 oz. Vermont maple syrup
4 oz. pure honey
3 tablespoons butter
3 cups all-purpose flour
1 teaspoon baking soda
1 teaspoon baking powder
1 teaspoon cinnamon
1 orange, zested and juiced
1/2 cup sour cream
1/2 cup strong coffee
1 cup sugar
1/2 toasted walnuts, chopped
Preparation
Heat honey and maple syrup to boil, then cool.
Beat yolks with butter until light in color and fluffy.
Add maple and honey mixture until well blended.
Add sugar, blend again.
Sift all dry ingredients, and add to honey and maple mixture with orange juice, zest, sour cream, and coffee.
Whip egg whites to soft peaks and fold into mix.
Add walnuts.
Pour into muffins tins that have been greased and floured.
Bake at 350 degrees F for approximately 30-35 minutes or until toothpick inserted comes out clean.
Turn out onto wire rack and cool.
For bread loaf: Bake at 325 degrees F for about 60 minutes.