Indonesian Tofu Sates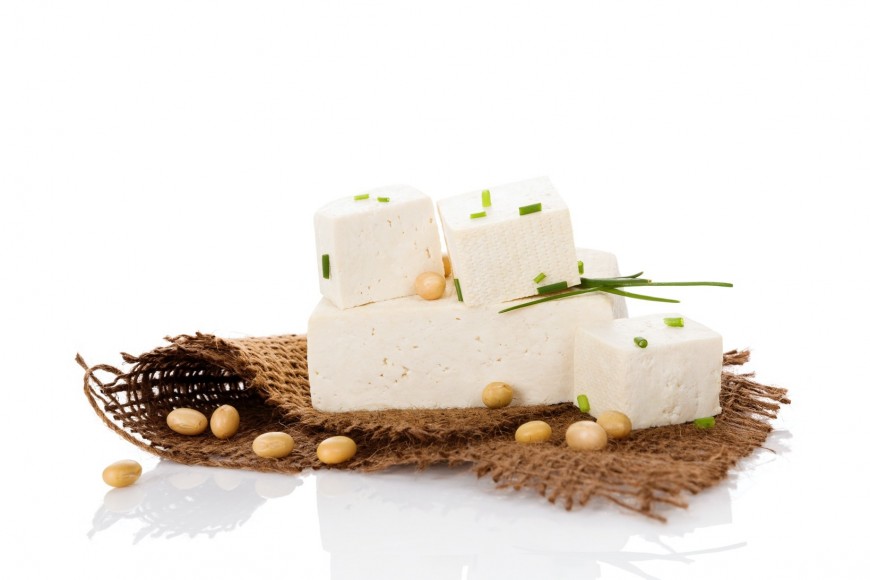 Print Friendly
Jessie Price, Eating Well Magazine
Ingredients
1/4 cup kecap manis (see ingredient note)
2 tablespoons reduced-sodium soy sauce
4 cloves garlic, minced
1 tablespoon peanut or canola oil
1 tablespoon rice vinegar
2 teaspoons ground cumin
1 teaspoon ground coriander
21 oz. (1 1/2 packages) extra-firm water-packed tofu, patted dry and cut into 1-inch cubes
1/4 cup smooth natural peanut butter
1/4 cup water 2 tablespoons ketchup
1-2 teaspoons hot sauce
6 12-inch skewers (see equipment note)
Preparation
Combine kecap manis, soy sauce, garlic, oil, vinegar, cumin, and coriander in a small bowl. Reserve 2 tablespoons of the marinade in a medium bowl.
Place tofu in a large sealable plastic bag. Pour the remaining marinade into the bag. Marinate in the refrigerator for at least 2 hours or overnight.
Add peanut butter, water, ketchup, and hot sauce to taste to the reserved marinade and whisk to combine. Refrigerate until ready to use.
Position rack in upper third of oven; preheat broiler. Line a broiler pan or baking sheet with foil and coat with cooking spray.
Remove the tofu from the marinade and thread equal amounts onto six 12-inch skewers. (If using wooden skewers, cover the exposed end of each skewer with foil to prevent burning.)
Broil the skewers until the tofu is heated through, 6-to-8 minutes per side.
Serve the satés with the reserved peanut sauce for dipping.
Serves 6.
Ingredient Note: Kecap manis is a thick, palm sugar-sweetened soy sauce. It's used as a flavoring, marinade, or condiment in Indonesian cooking. Find it in Asian food markets or online at importfood.com. To substitute for kecap manis, whisk 2 tablespoons molasses with 2 tablespoons reduced-sodium soy sauce.
Equipment Note: Classic Indonesian fare, satés (or satays) are skewers of broiled or grilled marinated meat or fish. This flexible recipe works with tofu or chicken. If serving a group with some vegetarians and some meat eaters, prepare 12 ounces of chicken and 10 1/2 ounces of tofu and marinate separately.
Per serving: 232 calories; 14 g fat (2 g sat, 1 g mono); 0 mg cholesterol; 6 g carbohydrate; 14 g protein; 2 g fiber; 503 mg sodium; 35 mg potassium. Nutrition bonus: Iron (15% daily value). 1/2 Carbohydrate Servings Exchanges: 2 medium-fat meat, 1 fat.