Kiwi and Honeydew Sorbet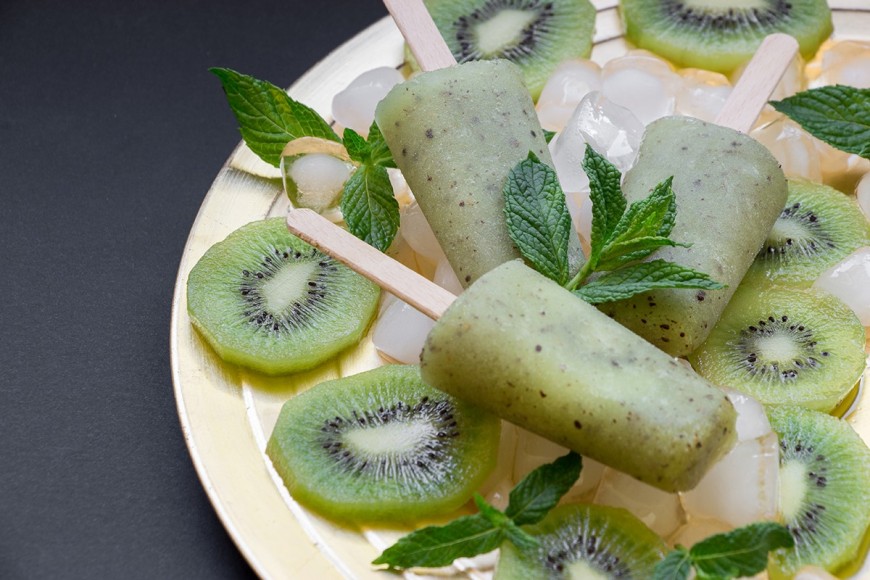 Print Friendly
Blueberry Hill Inn, Goshen, Vermont
Ingredients
1 large ripe honeydew melon
3 ripe kiwis
2/3 cup sugar
1/4 cup heavy cream
2 tablespoons Framboise liqueur
Preparation
Remove the rind and seeds from the honeydew, and cut up into bite-size pieces.
Peel the kiwis and cut in half.
Place the fruit in a food processor fitted with a steel blade.
Add the sugar and lemon juice, and process until smooth.
Pour in the cream and Framboise, and process until blended.
Place mixture in an ice-cream maker and freeze, following the directions for your particular ice-cream maker.
Makes about 1 quart.