Lobster Casserole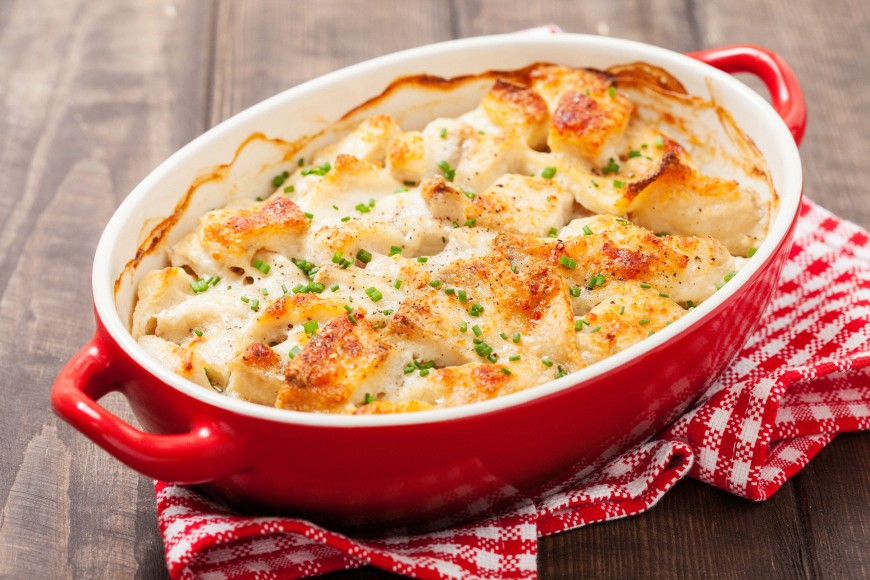 Print Friendly
Cal Hancock, Hancock Gourmet Lobster Co., Cunby's Harbor, Maine
Ingredients
6 tablespoons butter, divided
3 tablespoons flour
3/4 teaspoon dry mustard
3 cups cooked lobster meat, cut into bite-sized pieces
2 cups cream (or 1 cup cream and 1 cup milk)
2 cups sliced mushrooms
1/4 cup shredded Swiss or Gruyere cheese
2 cups soft bread cubes
1 tablespoon chopped fresh parsley
1 teaspoon sea salt
1/2 teaspoon pepper
1/2 cup cracker crumbs (Ritz, Pilot, or oyster crackers)
Preparation
Preheat oven to 350 degrees F.
Lightly grease a casserole dish.
Melt 2 tablespoons of butter in a sauté pan. Sauté the sliced mushrooms until they just start to get soft. Remove the mushrooms from the pan.
Melt 3 tablespoons of butter in a saucepan over medium heat. Stir or whisk in flour and mustard until smooth. Pour in the cream, bring to a simmer, and cook until thickened, whisking constantly. Add the salt and pepper.
Add the mushrooms and cheese, and stir until the cheese has melted.
Fold in the lobster meat, the bread cubes, and the parsley.
Spoon the lobster and mushroom mixture into the prepared casserole dish.
Mix the cracker crumbs with the remaining tablespoon of melted butter to moisten. Sprinkle the crumbs over the casserole.
Bake in preheated oven until the crumbs have browned, and the casserole is hot, about 30 minutes.
Serves 4.