Mascarpone Tiramisu Trifle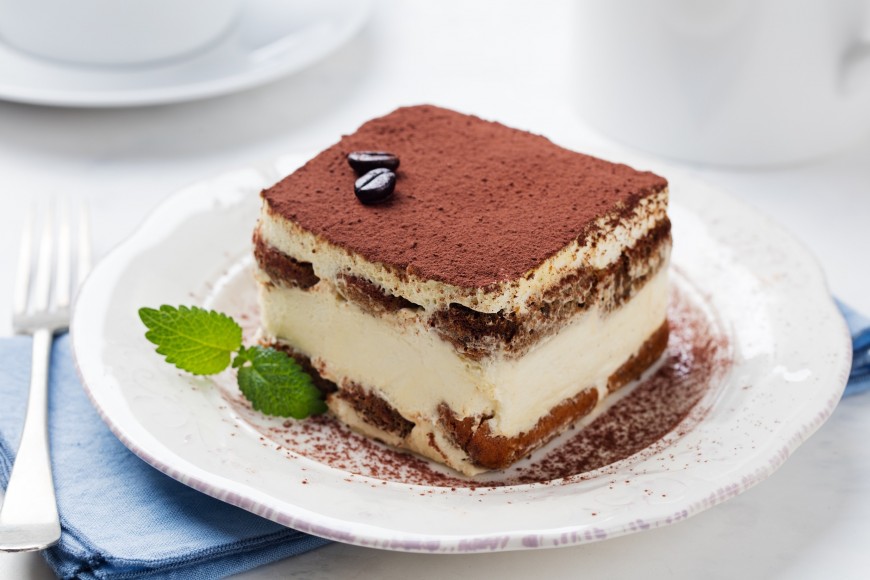 Print Friendly
Allison Hooper, Vermont Butter & Cheese Creamery
Ingredients
6 large eggs
1/2 cup sugar
2 (8-oz.) containers Vermont Marscapone
1 tablespoon dark rum
1 teaspoon pure vanilla extract
4 cups cold strong coffee
6 tablespoons Kahlua
36 packaged crisp ladyfingers ("boudoirs")
Dark chocolate or cocoa for garnish
Preparation
Separate eggs, placing yolks and whites into two separate large bowls.
Add sugar to yolks and beat with mixer until pale, thick, and creamy.
Add mascarpone, rum, and vanilla and beat until fluffy.
Wash beaters. Beat egg whites until stiff; fold into marscapone mixture.
Have trifle bowl or similar glass bowl on hand. In shallow bowl, combine coffee and Kahlua. Dip each ladyfinger into coffee mixture until soaked but not falling apart; arrange 8 ladyfingers over bottom of trifle bowl, pressing them along side so they will be visible. Spoon one-fourth of marscapone mixture over lady fingers.
Make three more layers of ladyfingers and marscapone mixture.
Garnish top with chocolate curls made with vegetable peeler or sprinkle with cocoa powder.
Serves 12 to 16.
Recipe may be made one day in advance; cover tightly with plastic wrap and refrigerate until serving time.